If you are a Kid of the '90s then I am sure about what you've been watching content on channels supported by the Antennas, Big Satellite Dishes, Cable Channels, or Fiber Cable. But it is a gone era now because of the Internet. Due to the growing Internet and Smart Devices, everything has changed thus watching content. And all credit goes to IPTV Players. Here in this article, I am going to list all the Best IPTV Players for Windows PC & Laptops.
What is IPTV?
The IPTV stands for Internet Protocol Television (IPTV) that delivers the content over the Internet Protocol network to its users. It is totally different from traditional content delivery networks like Satellite, Cable, or Terrestrial. An IPTV offers content just like a downloaded video via streaming features.
What is IPTV Player?
IPTV stands for Internet Protocol Television, a software that delivers television shows or movies through the Internet on your Devices; on-demand or live. An IPTV software works on Internet Protocol Technology to deliver the content using broadband or the internet on your Windows PC or Laptop.
There are a lot of IPTV Players are available for different platforms and now you can even use IPTV for Firestick.
How does IPTV Player Work?
IPTV Player is just a kind of browser that allows you to surf or browse videos instead of traditional channel surfing. An IPTV Player Software uses the Internet Protocol (IP) and Transfer Protocol Technology to deliver the videos to the viewer. You can use an IPTV service on your devices like Mobile, Laptop, or Tabs through an IPTV Player.
Types of IPTV Services
Generally an IPTV service provides the following services through IPTV Players:
Video on Demand
Near Video on Demand
Time Shifted on TV
TV on Demand (TVoD)
Live TV
Why to use IPTV Players?
In the age of digital media where the tv is being replaced by web series and online stream modes due to its ease of access and simplicity and quality-driven content, everyone is switching to digital modes.
So how can tv be left to be watched using satellite broadcast only? With the help below-mentioned, mind-blowing apps which can be downloaded on any device and on your android tv as well. So that all your local media and live streams can be streamlined together to give you a rich user experience sitting in one place. You can access whatever you feel like without changing the devices for various moods.
For example, if you want to listen to the radio and not watch tv you can just search the live radio broadcasts and tune-in to enjoy our favorite channels.
It is always recommended to use a VPN Service while surfing content online. Because when you are on the internet, your IP address is public and you can be tracked back for an unethical reason. A variety of VPNs are available to use like Free VPN services as well as Paid VPN services. Also, VPNs are available for almost every kind of Device and Operating system. Some of the recommended VPNs are:
Why do you need an IPTV Player for Windows?
Now Desktops, Laptops, and Tablets became every individual's choice for consuming content. That is why the need for classic ways of broadcasting content eliminated. Now you can live stream videos or watch TV Shows online from your favorite smart device, i.e. PC, Laptop, Mobile, or Tab.
You can stream or watch TV Shows online using IPTV Player from your favorite windows device. Ahead in this article, I am going to list all the Best IPTV Players for Windows, which can amaze you by showing your favorite shows.
Best IPTV Players for Windows PC & Laptops
The Best IPTV Players For Windows are:
VLC Media Player
Kodi
Free TV Player
My IPTV
Simple TV
Plex
ProgTV / ProgDVB
GSE Smart IPTV
IPTV Smarters Pro
IPTV
1. VLC Media Player
VLC Media Player is by far the most popular freely available software which is compatible with various platforms like desktop, laptops, tv, and android phones. It has a very simple user interface and can play local media as well as stream media over the internet through its protocols.
VLC Media Player can also play videos even if they are incomplete or broken through its library. It allows live streaming as well as viewing if the contents available on various online platforms.
2. Kodi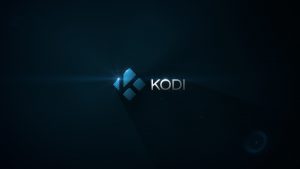 It is yet another amazing software that is open source and freely available to watch your favorite content streaming online like videos, audios or podcasts through its player. Users can watch local media as well as digital media or live streaming.
It uses various third-party plugins due to which it was stained. It can be customized and its appearance can be changed giving an aesthetic feel. The third-party plugins allow watching content through different online service providers like Amazon prime, crackle or YouTube, giving enhanced viewership.
Content that is encrypted with DRM cannot be played or watched on this. The third-party plugins allow users to view the copyrighted content and hence piracy issues and illegal viewing are associated with it. Nevertheless by being a little careful by not installing plugins the wide range of content can be watched.
3. Free TV Player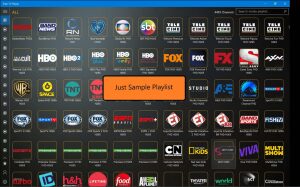 It can be freely downloaded from the Microsoft store. It lets you watch your favorite tv channels, shows, series music, or videos. Through its m3u playlist, users can watch almost anything on any platform like tv, tablets, laptops, desktops. If the user doesn't have its own m3u playlist he can search on the internet and enjoy watching his favorites.
4. My IPTV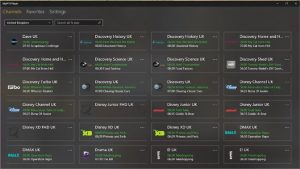 It is an excellent choice for watching your IPTV. It is available in Microsoft Store and is by far the best player to watch on Windows PC. No direct access is provided to watch the content, rather, it's an I terrace where you can enter the URL and you are good to go.
It has built-in EPG support. You can load your m3u playlist from your drive or any remote location to watch hassle-free content online. You can even download video on demand(VOD).
5. Simple TV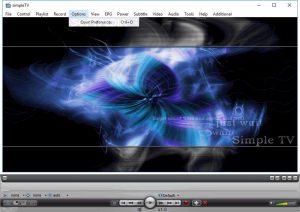 It is another great app that is free to download. Simple TV is a streamlined IPTV player where you can organize your playlists, record the streams and play all multimedia files. It is one of the best apps to keep track of the best tv content from all around the world.
Its interface is the best part of this IPTV app with a neat layout. You can customize your playlist as well as customize the sources of streams. SimpleTV supports a lot of features like bookmarking, recording of local media, etc giving you a great experience.
6. Plex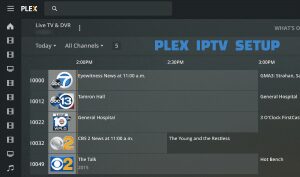 It is one of the best IPTV apps that has been curated for all your media needs. Here you can organize your playlist as well as online streams together in one place. It gives you access to unlimited content available on its library as well as through the internet.
You can enjoy live tv, podcasts, live streaming of videos and audios, web shows, and much more. All this in one single app. It's not a free app but it's simply amazing.
7. ProgTV / ProgDVB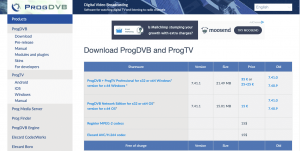 ProngTV is an amazing universal tv player that lets you watch all the channels and radio broadcasts over one interface.
It has various inbuilt features that will leave you enthralled as you can simultaneously view 8 channels, availability of basic remote control and bind keys, recording possible in all main formats, it supports 3D television.
It also supports a TV program guide with different, also has multilingual. You can also adjust the language preferences of audio streams and subtitles, look of the interface that can be customized, and many more such amazing features.
8. GSE Smart IPTV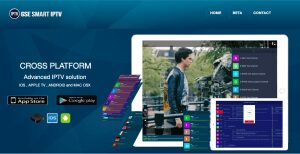 It is among one of the best and most advanced IPTV solutions. All the content that is freely available on the internet can be accessed through this.
GSE Smart IPTV can be used to access live and non-live streams. It is very user-friendly and has a smart display. It can be downloaded on android, windows or mac. GSE Smart IPTV broadcasts whatever is available through IP addresses and so the developer does not guarantee the quantity and quality available.
It also has a chrome cast feature available which makes it very unique. It can be downloaded from any source and is compatible with various devices.
9. IPTV Smarters Pro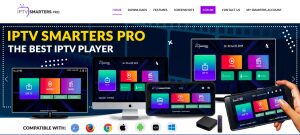 IPTV Smarters Pro is a free IPTV and media player app that is available for android tv and phones, fire sticks, etc.
It doesn't have its own content and the user has to contact the service providers. It is just a player where users can watch all channels and shows for which they have a subscription. There are no third-party affiliations that make it legal and safe to use.
It has in-built subtitle support, parental controls, dynamic language switching, and a very attractive layout.
10. IPTV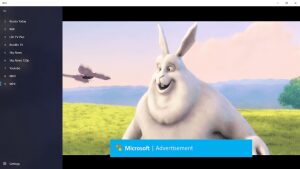 This is yet another app to streamlines videos and tv. It can be downloaded from Microsoft store and is free initially but more services and features like full-screen display and ad-free viewing you need to pay for it with just $4.99/month. By just entering the URL you can start watching your favorites with just a click. It's never been easy to watch everything on the go.
FAQs – IPTV Players for Windows 10, 8 and 7
What is an IPTV Player for Windows?
An IPTV Player for Windows is an online TV streaming app that allows a user to watch or stream TV shows and movies on his/her windows laptop or PC.
What is the best IPTV player for Windows 10?
IPTV players like VLC Media Player, Kodi and My IPTV are considered the best among all. You can find more windows 10 compatible IPTV Player in this article above.
How can I watch IPTV on my PC?
You can install one of the above mentioned IPTV Players for your Windows PC from their official websites. After installing the preferred IPTV on your PC, you can stream your favourite TV show or Movie.
Can I connect an IPTV to my laptop?
Yes, you can connect an IPTV to your laptop. You just need to install the desired IPTV Player on your windows laptop and start streaming the TV shows or movies.
Does IPTV Players are safe?
Yes, IPTV Players are safe to use, but be aware of advertisement shown on IPTV apps. These apps might be mis-leading.
Summary – Best Windows IPTV Players
Using the above-mentioned IPTV Players for windows laptops & PCs, you can enjoy your favorite videos, movies & TV Shows online. So what are you waiting for? Go to the play store and download from the plethora of apps your favorite ones and start watching everything on the go, in your comfort zone, or howsoever you like. I never thought that even after leaving home and living in a hostel, I will be able to enjoy tv and my favorite shows.
---
Disclaimer – DigitBy.com does not verify the legality or legitimacy of any of the services or portals mentioned on this page/article. We at DigitBy.com, solely do not promote, host, or link to copyright-protected streams. We highly discourage piracy and stringently advise our readers to avoid it because it is a punishable offense. Any mention of free streaming on our site is purely meant for copyright-free content that is available in the Public domain for consumers/viewers.