In this article, I've collated the list of best IPTV for Firestick and Fire TV to stream and watch your favorite content.
The advancements in technology are making things wireless as much as possible and the Television and entertainment world is also on the same path. If you're about to cut the cord and switching to a streaming option then IPTV players can be a really very efficient, affordable, and convenient thing to meet your streaming requirements. There is no rocket science in this. IPTV service is just the same TV service that uses the internet instead of relying on a cable connection.
IPTV services are not just limited to online TV streaming but sometimes you can also have VOD, DVR, multi-screen, EPG, catch up, etc. services. Also, the IPTV services are available on various platforms like Android, Windows, and even on Amazon FireStick or Fire TV as well. And this specific piece of content is dedicated to just the FireStick platform and I'll suggest you top 5 Best IPTV Players for Firestick.
However, if you have a windows device then I've also curated the list of best IPTV Players for Windows also.
How to Determine the Best IPTV Player for Firestick?
The best IPTV player is the one that is good in its content and service. It should provide at least 720p streaming quality, 24/7 customer support, and good pricing. And almost all the premium IPTV services are offering them all among which the top 5 have been listed below. However, the free IPTV services might not be able to meet all your requirements but are good for initial shifting from cable to online TV streaming.
It is always recommended to use a VPN service while surfing or browsing the internet, specifically in case of media consumption. Here are some of the best free VPN services:
The Best IPTV Players for Amazon Firestick
Best IPTV FireStick are:
Sportz TV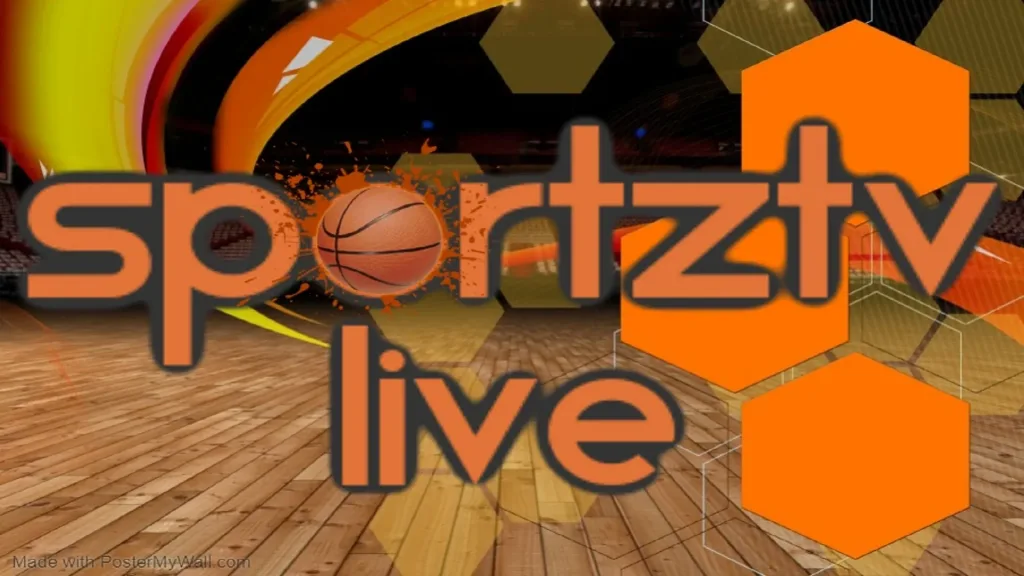 The first on the list is the Sportz TV IPTV. It is a popular IPTV player that is already pretty popular among IPTV users. Maybe the reason is that Sportz TV IPTV comes with support for more than 6500 different channels under different genres like Kids, premium content, news, etc. from different regions like the USA, UK, Canada, etc. It's a popular IPTV for Firestick TV that has the potential to provide a topline premium TV streaming experience.
Its base plan starts from $9.95/mo with two connections and goes up to $19.95/mo for 4 connections. Most of the channels are available to stream at 1080p however some are available at 720p.
Area 51 IPTV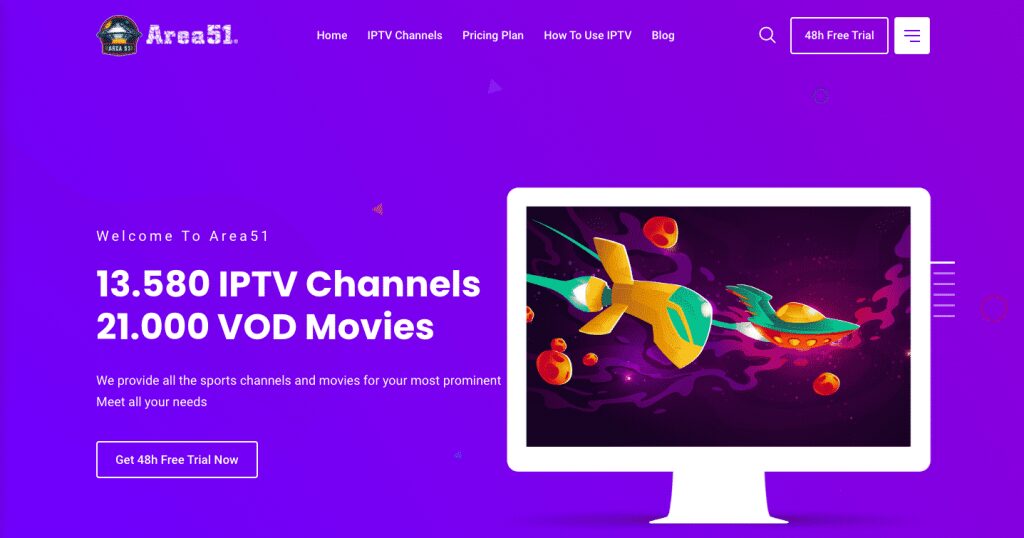 Next on the list is the IPTV player which is known as Area 51 IPTV. It is another popular IPTV service for Firestick that is loaded with more than 3000 live TV channels in Canada, UK, the USA, etc. You can stream the content in the highest quality and it also provides 24/7 customer support to resolve your issue and assist you. The streaming content is large on this IPTV service. You can choose from more than 14000 movies, SPG sources, PPV channels, etc.
Talking about the pricing of Area 51 IPTV, it starts for $10/mo and goes for up to $96/year. However, I wouldn't recommend you to go with the yearly plan of any IPTV service as there is no security about when they become out of business.
Beast TV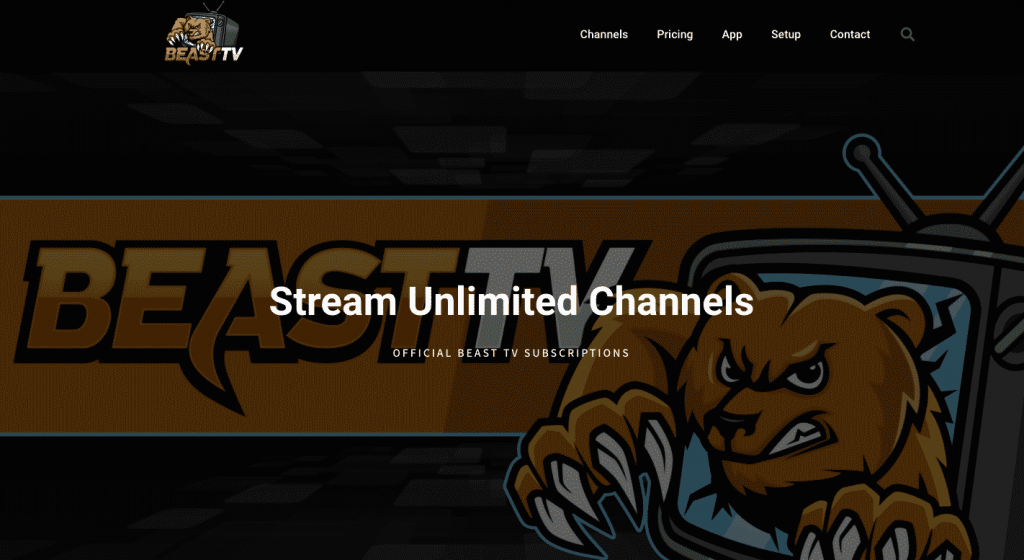 The IPTV service is well-established and quite justifies its name in the IPTV service market. You can consider the Beast TV IPTV as an actual beast in its service. It is available for almost every platform and hence compatibility with FireStick not an issue at all. The Beast TV IPTV serves more than 2500 TV channels to stream among which 1000+ channels are from the USA, UK, and Canada. Maximum of the content is available in HD quality however some is also available in SD quality.
The pricing of Beast TV is also pretty affordable with $15/mo for devices. It also provides plans for 3, 6, and 12 months for $40, $70, and $12 respectively.
Sapphire Secure IPTV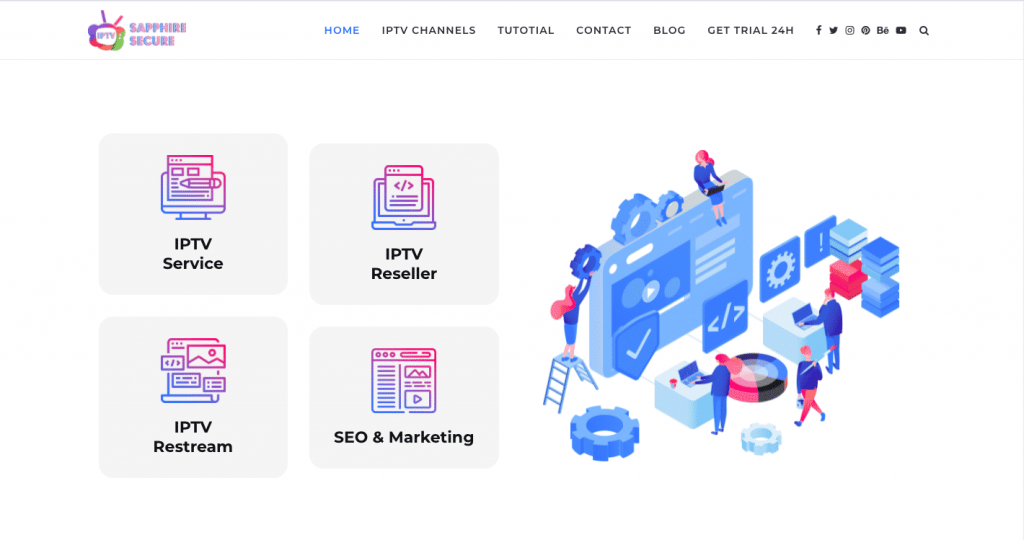 If you're net to IPTV services and are looking for a cost-efficient option in order to get started then Sapphire Secure IPTV can be a good option for you. It provides TV streaming services for as low as $5/mo. The Sapphire Secure TV IPTV also provides a pretty large set of TV channels at this price. It provides you access to more than 4000 channels that includes the list of all popular channels from the US, UK, Canada with an HD streaming quality. It also has a built-in EPG feature to keep you updated with the TV schedule for the day.
The pricing of Sapphire Secure TV started from $5/mo and goes up to $10/mo with a decent set of customized plans also lying between this pricing bracket.
Iconic Streams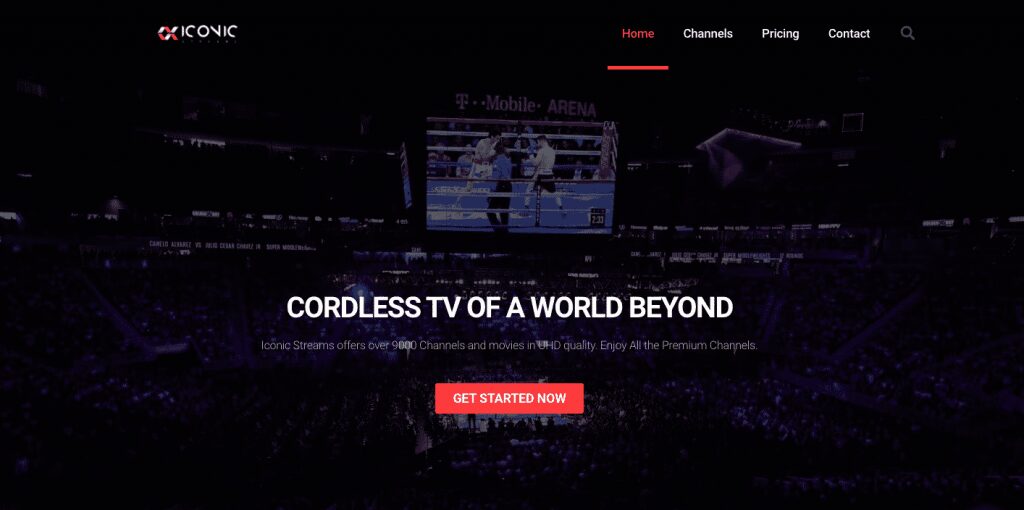 The fifth one on the list is the Iconic Stream IPTV service. No need to say that it's popular because that's why it's featured here. Iconic Streams offers 3500+ different channels from across the world along with a long list of 5000 VOD (Video-On-Demand) content to stream on the go. Iconic Streams is one of the most flexible options to have different options like Pay Per View, 24/7 channels, EPG, Catch Up, and more.
Talking about the pricing of Iconic Streams IPTV service then it starts from 12.5 EUR/mo ($15 approx.) in which you'll get 2 connections. And if you need more connections then you can opt for that with a rate of 2.50 EUR/extra connection ($3 approx.).
Firestick IPTV Player FAQs
What is the best IPTV player for FireStick in 2023?
The best IPTV player for Firestick are listed above in this article and those are Sportz TV, Area 51 TV, Beast TV, Sapphire Secure IPTV and Iconic Streams.
What is the best free IPTV app for FireStick?
The above list has the top 5 premium IPTV services and you got to pay for that. But if you're looking for a free IPTV app for FireStick then there are plenty of options out there. Some of them are – IPTV Glossary, CatMouse, Typhoon TV, Cyberflix TV, etc.
Does the perfect player work on FireStick?
Yes, the Perfect Player IPTV is completely supported on Amazon FireStick without any issue.
Bottom Line
So these were the top 5 IPTV Players for your Amazon FireStick. All the listed IPTV players are premium and charge for their services but the experience and quality of the service are definitely worth the price. There are also many free IPTV players out there which you can try for your initial satisfaction that IPTV service is the thing for you and then can shift to a paid one. However, the pricing of IPTV services is pretty affordable and is definitely way better than any cable TV connection.