VPN is such a thing that handles your personal information and data and is intended to keep them secure over the web connection. But if you're looking for a free VPN then things can get serious because compromise in data could cost more than what a good VPN plan charges. However, if you're still willing to use a free VPN for your Android smartphone then at least got the free plans of the branded VPN service providers.
Here in this article, I have listed the top 5 best free VPN for your Android smartphone. All of the listed free Android VPNs are from well-known and reputed brands. Hence you don't have to worry about your data security.
Best Free VPN for Android Devices
1. Nord VPN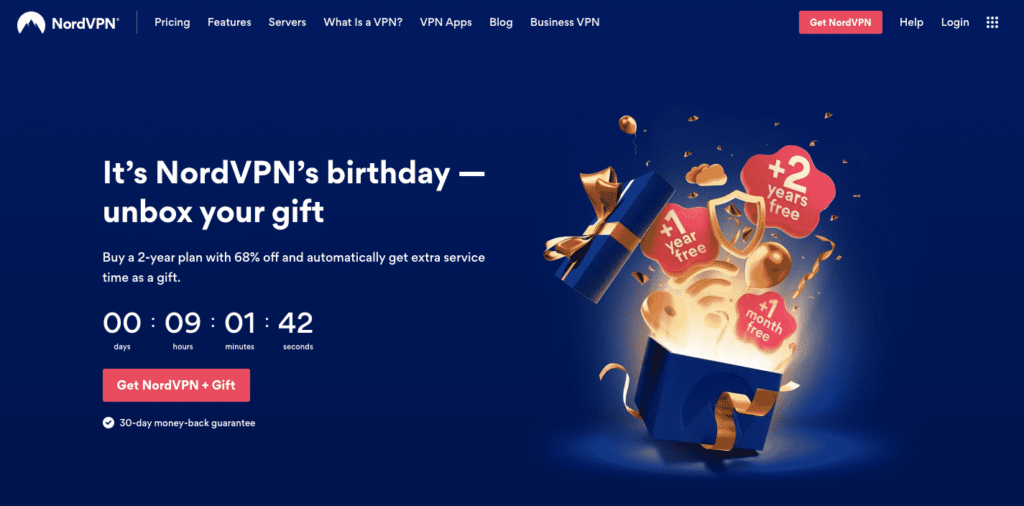 Let's start with Nord VPN. I know that this VPN is a premium service but it provides all of its features under a risk-free 30-day money-back guarantee. Nord VPN is a pioneer in the VPN service and serves from 5,530+ servers across 59+ different countries across the globe. This VPN is just an ideal choice to have while traveling or you want to experience a premium VPN.
There is no need to worry about the streaming service unblocking Nord VPN is capable of unblocking almost all the streaming services including Netflix and Hulu. You can even you this VPN to unblock apps that are not available on the Play Store in your region. Nord VPN allows connection with up to 6 different devices at a time and covers all the major platforms like Android, iOS, Windows, Mac, etc.
If you are using a windows Laptop or PC, I've also reviewed the Best Free Windows VPN services.
The privacy section of Nord VPN is also pretty strong. It has features like 256-bit data encryption, automatic kill switch, and DNS leak protection, all directed towards securing your data and connection over the web. The VPN works over the strict no-log policy and hence doesn't deletes the log files as soon as your browsing session ends.
2. Kaspersky VPN Secure Connection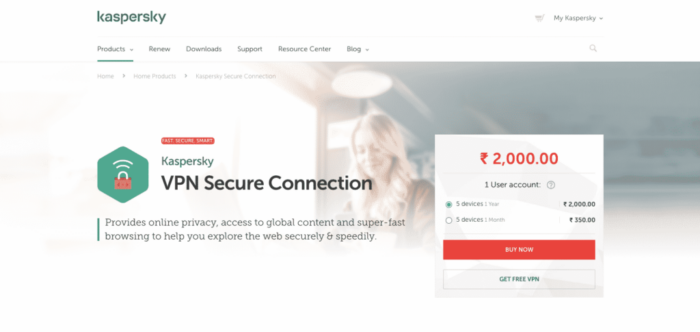 Kaspersky is an already established and reliable name in the market of PC security. But the same company is also covering to provide you cyber protection as well. And just on PC nut on android smartphones as well. The free version of Kaspersky VPN works just fine but comes with some limitations for obvious reasons.
The free plan of Kaspersky VPN offers 200MB of data for daily consumption that can go up to 300MB if the app has a My Kaspersky account. Actually, you don't need to make an account or register to start using the free Kaspersky VPN. This might be an encouraging and convenient way to test a free VPN service.
The VPN service that Kaspersky VPN is providing is not from its own house. Instead, the Kaspersky VPN is powered by the Hotspot Shield which is a California-based VPN service. This is a good thing for those who are concern about using Kaspersky after the US government announced a ban over the use of Kaspersky software on sensitive government systems (Pentagon, GSA, NASA).
3. Hide.me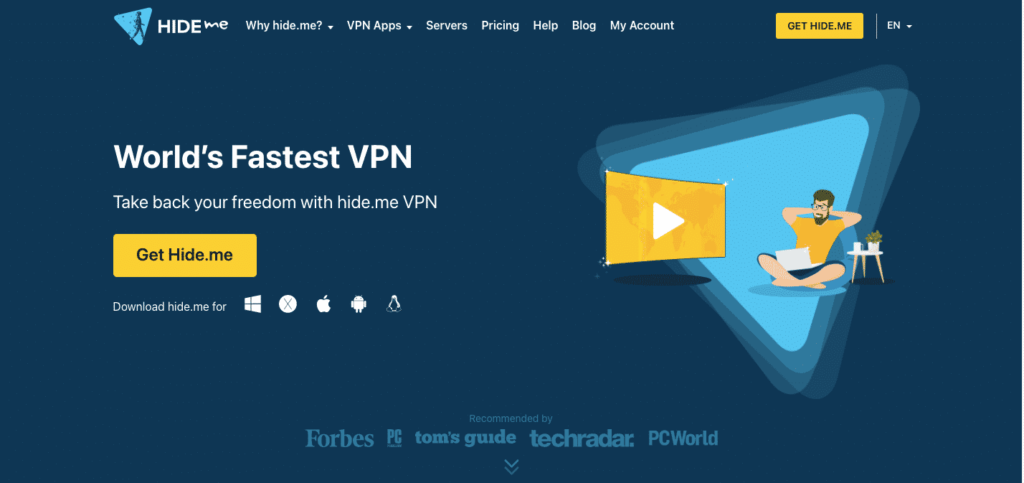 Next on our list is Hide.me VPN service. This VPN is completely for those who are not in the streaming requirements. The VPN provides 2GB of free data per month which is pretty low and can't be used for streaming purposes. But you can do casual browsing with a safe and secure network.
The app is easy-to-use and clean looking. Hide.me uses also uses the no-log policy and hence doesn't keep any kind of data of yours. It wraps all the data that is being transmitted with a 256-bit of high-level encryption. On top of that, the automatic kill switch is also there that plays a crucial role in keeping the data on the network safe in situations like sudden connection loss.
The free account of Hide.me allows you to use 5 server locations out of 72 across the globe. And this can only be solved via upgrading to a premium plan that gives access to all the 72 servers with unlimited data and speed. It also offers a 30-day money-back guarantee if the user is interested in trying its premium plan.
4. Avira Phantom VPN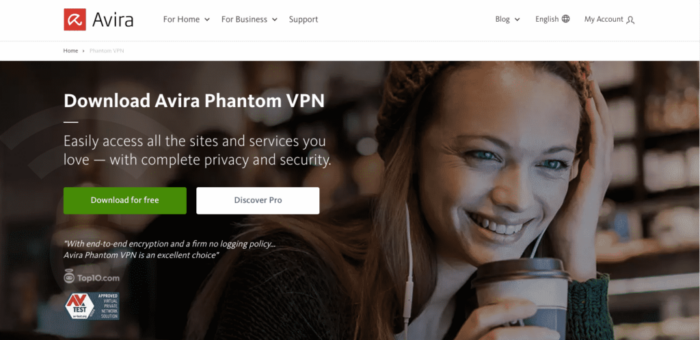 Just like Kaspersky, Avira is also a well-known PC security company that also offers VPN services now. The Avira Phantom VPN for Android is available for free and this free version offers 500MB of daily data which is pretty decent. Getting started with Avira Phantom VPN is also very simple.
You don't need to provide any information, account, or registration on the app. Just download the app from Play Store, select the server, and you are good to go. The free version allows you to select a server from all the 40 locations available, unlike others who restrict or selects the server automatically.
There is not much difference b/w the free and premium versions. You get almost everything. The only limitations are the unavailability of the kill switch and no tech support. If you're really into getting its premium plan then it will cost you $78 annually, which translates to $6.5/mo.
5. Proton VPN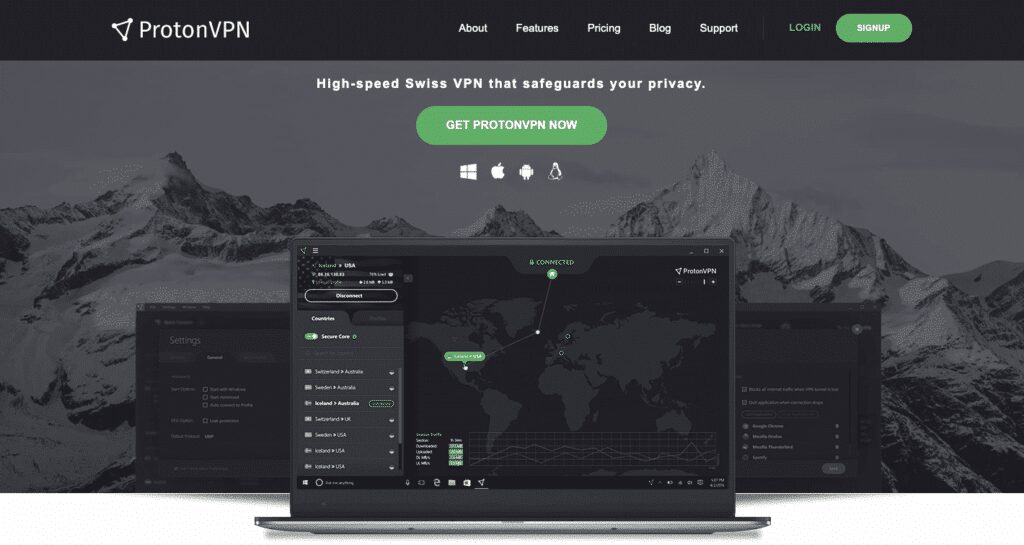 If you're looking for a free VPN service for your android smartphone that offers unlimited data and bandwidth then the ProtonVPN is the one that I will recommend to you. ProtonVPn doesn't restrict data usage even on the free plan. The VPN is also proven in unblocking streaming services like Netflix, Kodi, and Spotify hence is a great choice to have as a free VPN for android specifically for streaming purposes.
The data protection is also as good as what its competitors are offering. It has a 265-bit data encryption process, an automatic kill switch and DNS leak protection to fully keep you anonymous and secure in the cyber world.
Talking about the limitations, the free version will offer only the US, Japan, and Netherland servers out of its total servers from 54 different countries. You will also experience a throttle in the internet speed as well. You can upgrade to get rid of these limitations and PotonVPN also offers a 30-day money-back guarantee.
Free Android VPNs – FAQs
Which is the best free VPN for Android?
Nord VPN, Avira VPN, Kaspersky, Hide Me, and Proton VPNs are considered as best free Android VPN service providers.
What is Mobile VPN App?
Mobile VPN apps and services are used to boost the internet speed and protect the data. The Mobile VPNs are similar to other apps those you've installed on your android mobile device. These are light-weight in compare to the Windows VPNs. The top Android VPNs listed above have a excellent service record with great result.
What can be done with a free VPN service?
The free VPNs are best to use on all device to protect data privacy along with the Antivirus Softwares. These free VPN mobile service providers offeres upto 256-bit data encryption, as similar to military grade encryption. You can surf internet with more privacy while using a VPN service.
Conclusion
These were the top 5 best free VPN services that you can use on your Android smartphone right away. The free VPN services of the aforementioned VPNs are restricted to a limited set of features that can be removed by purchasing their premium plans. For a normal user, the free plans are just enough. However, if you're a power user or uses VPN for streaming services then purchasing a premium plan is advised.