Best Android Games: Google Play has many Free Android games that are worth a look. If you want to save money, but still enjoy video games, we recommend the best free Android games that you can download on your smartphone or tablets with the Google Play Store.
The list with the best free Android games that we are going to offer you is not a ranking, they have been selected based on their evaluation in the digital store. In addition, we clarify that, although they are free games for Android, in many cases they have in-app purchases or advertising. It is the way these companies find to finance their free games on the Android phone.
Not at your phone right now? Why not check out what Drift Hunters has to offer?
Free Games for Android in 2023 are:
Angry Birds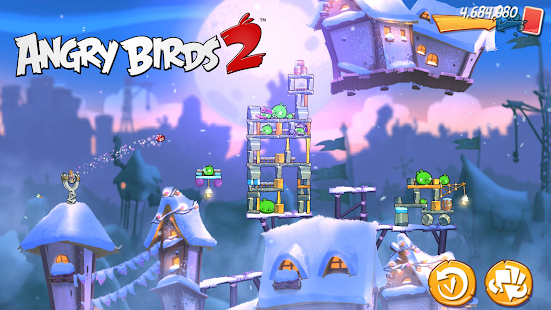 It is one of the classics within free games for Android. Angry Birds has earned its popularity based on humor and many pigs to defeat. Sharpen your aim and make sure physics does not fail you to overcome each level. Remember, sometimes it is better to have skill than strength.
Must Read
Asphalt 9: Legends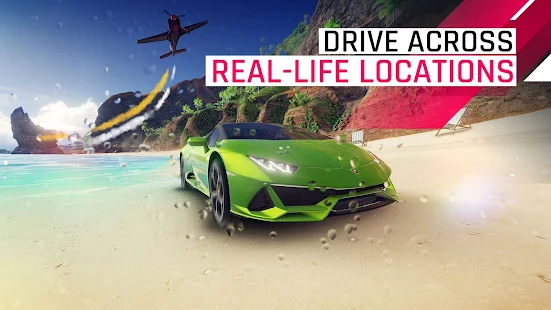 The other great exponent of mobile driving comes from the hand of Gameloft with the ninth installment of this long-running saga. Asphalt 9: Legends is betting everything on arcade driving and casual with a visual finish that costs to believe in a mobile, the possibility of aesthetically and mechanically customizing our car, and a control system that adapts more than correctly to the touchscreens.
Bownmaster
Grab the bow and take on all your opponents in this two-dimensional action game in which the first player who manages to lower the opponent's health bar will win, either at short or long distance. Select the power and inclination of your weapon because the combat will start.
Brawl Stars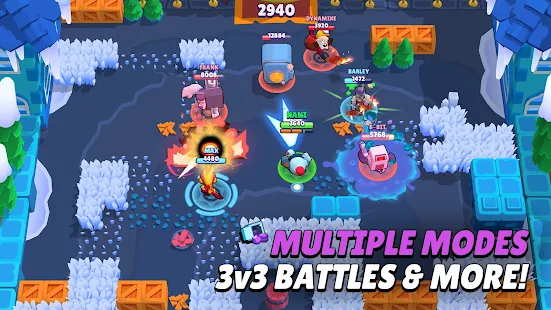 The new game from the creators of Crash Royale is already sweeping and that has just been released. Supercell offers us a fun MOBA with touches of an accessible, direct, and addictive hero shooter, as a good free mobile game should be.
Call of duty mobile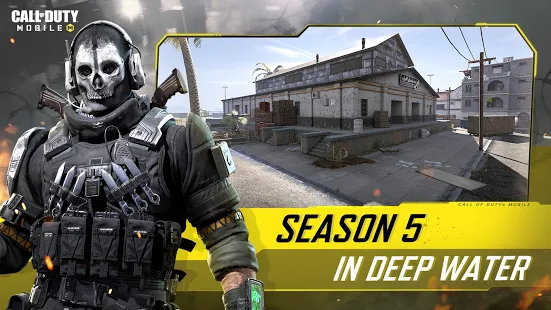 The biggest boom in the mobile phone games market since the launch of Pokémon GO. The Chinese company Tencent has manufactured an experience that captures the essence of Activision's shooting game, full of game modes, maps, weapons, and all the tension and frenzy that the series offers. With its more than 148 million players, you will soon find a game, either in traditional multiplayer or in the battle royale.
Clash of Clans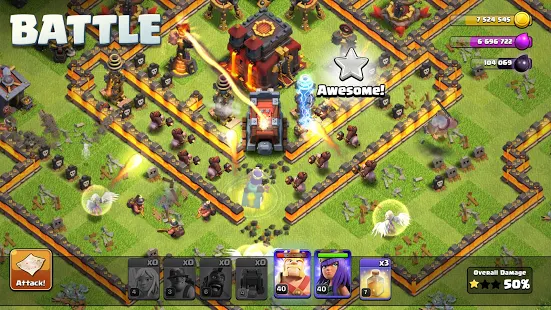 If you like Age of Empires or Civilization, you cannot stop playing Clash of Clans, a strategy title in which we will have to build our own village and defend it from all kinds of enemies. Furthermore, we must explore to find new characters, architectures, and inventions. Do not let anything stop you!
Clash Royale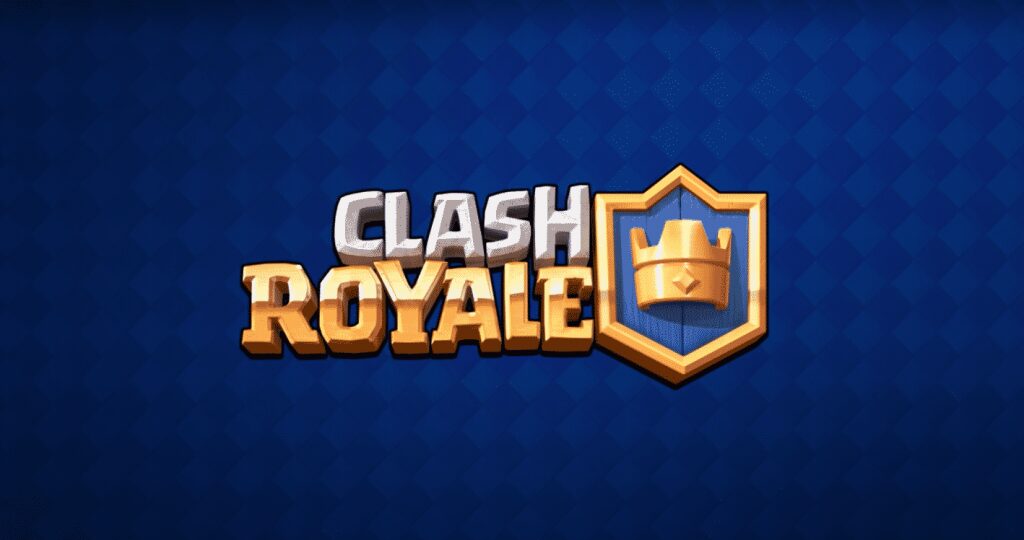 SuperCell has published just a dozen games in its entire history. Three of them appear in this list and it is for a reason. Free mobile phone games generally have aggressive monetization systems; the Finnish studio balances the need to open the wallet by offering a tremendously fun game.
Specifically, this is about facing another player in a fast and dynamic tower defense where we summon units through cards that have an energy cost, so you must always have a strategy in mind and this must be flexible enough to counter those of enemies. In summary, Clash Royale is a deep, accessible, and hilarious game.
CodyCross – Crossword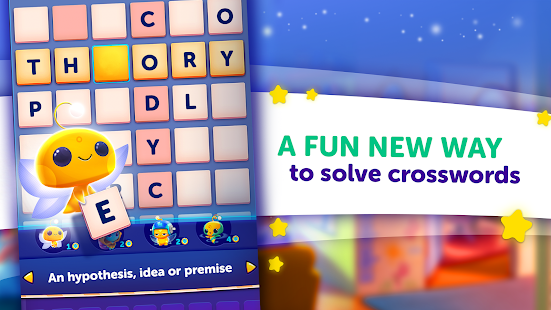 Exercise your brain with CodyCross , a different crossword puzzle concept in which we join an alien who has just arrived on Earth. Through space and time travel we will teach you the history of our Planet. With several thematic phases, CodyCross tests our knowledge to discover the words and find the final secret.
Crossy road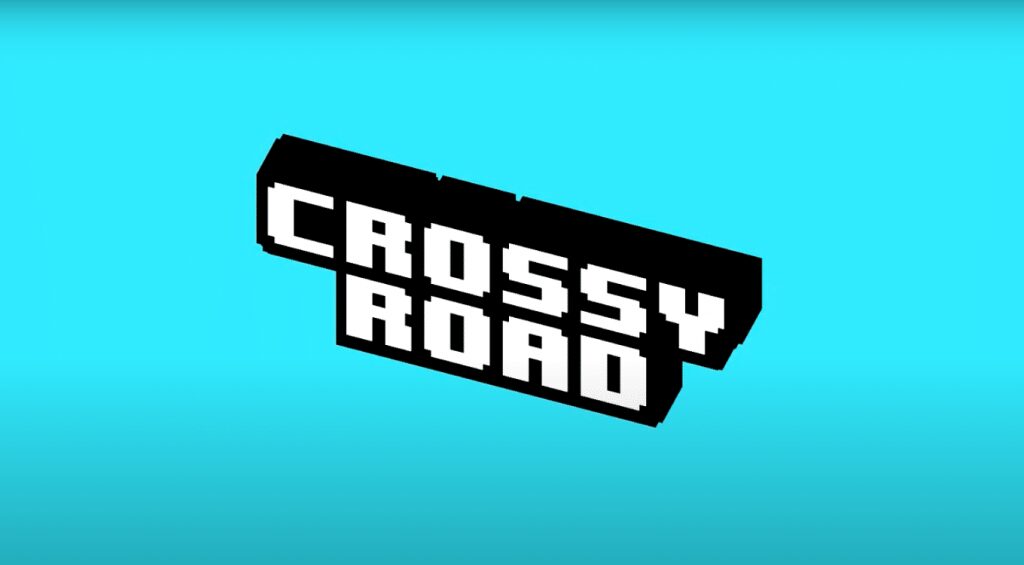 Why did the chicken cross the street? Well, we don't know, but what we do know is that Crossy Road is a very entertaining free title for Android. In the skin of a chicken, a koala, or a rabbit, we must cross streets, bridges, train tracks, and many other places to get as far as possible . It's minimalist aesthetic, with similarities to Minecraft , is one of its strengths.
Dragon Ball Legends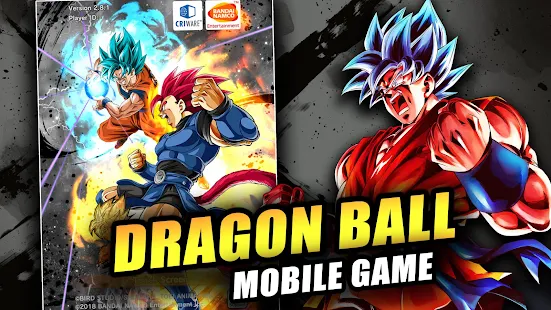 The Dragon Ball series has had multiple iterations on consoles and a good handful of them on mobile phones, but this is one of the best. With Dragon Ball Legends Bandai Namco allows us to participate in three-on-three-dimensional combats that remind us of the Budokai Tenkaichi saga (saving the distances). Little by little, we will be getting materials to improve our Saiyan and gems to summon new characters in a typical gatcha mechanic . It is a title that requires time to stay up to date with all content, yes.
FIFA Soccer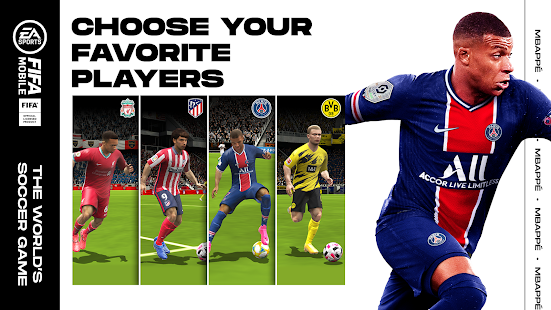 FIFA is one of the most successful video game sagas in the world, and for this reason, a mobile version in the form of Fifa Mobile could not be missing . Obviously it does not adapt the entire console experience, but its Ultimate Team (or FUT) mode: the players will be getting sticker envelopes that represent players, and with them they will have to form their teams with which they will compete against other players on the pitch.
Fortnite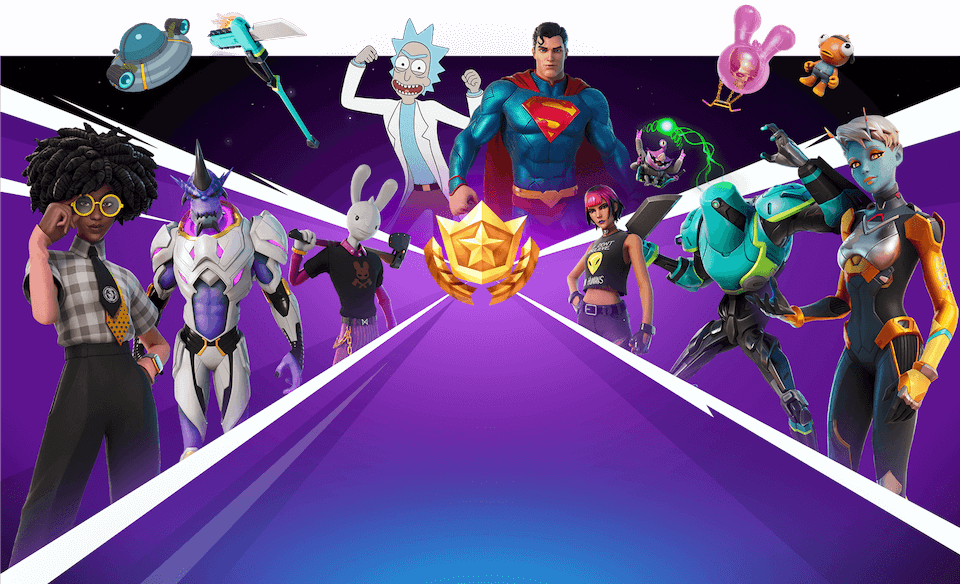 The Epic Games video game, which has devastated its first year of life, is available on iOS devices for fans to have an authentic Battle Royale experience. Fortnite will invite us to fight against a hundred players in one game and become the last survivor.
Unlike other Android titles, it must be clarified that this cannot be downloaded from Google Play, and must be downloaded through the Epic Games store.
Freedoom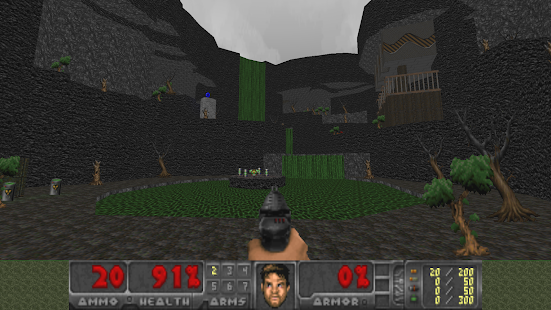 Relive the old days with Freedoom , a first-person shooter title that is a clear tribute to Doom , albeit with different levels and music. Draw your weapon and shoot all the creatures that cross your path and make your smartphone or tablet the best place to enjoy the action of yesteryear.
Hearthstone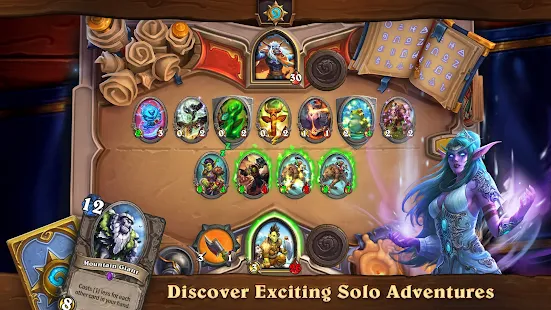 At the moment, Blizzard Entertainment's digital JCC (Trading Card Game) remains the king of the genre, and it fits like a glove on your mobile phone screen. There's a huge amount of content in the form of cards from numerous expansions, single-player adventures, rank- and- file games, a brand- new mode that picks up autobattler items, and a huge variety of decks.
But all this content also works against it for new players: it is not easy to access again because of the game mechanics introduced over the years and the constant feeling that you have fewer options than the people who have been creating decks for a long time.
Hill Climb Racing 2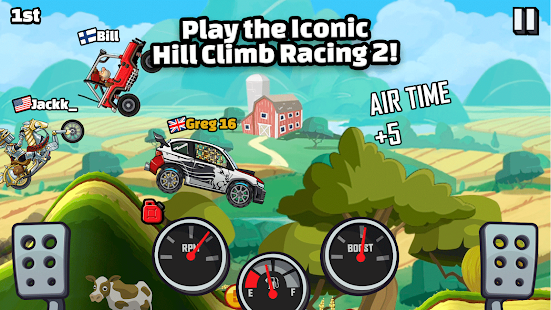 With more than 200 million downloads, Hill Climb Racing 2 is one of the best free Android games in which you will experience frenzied 2D racing. Select your character, hit the road, and prevent your vehicle from overturning. Brake and accelerate at just the right time to be the first to cross the finish line.
Last day on Earth: Survival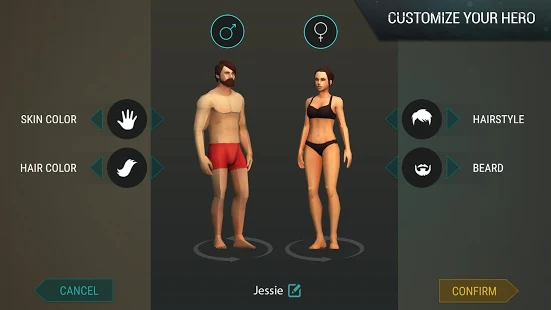 The Kefir studio! It takes us until the year 2027 to face an unknown infection that is ending the human race. Last Day on Earth: Survival is a survival, shooting, and simulation title in which we will have to watch over the zombies that want to destroy us and, at the same time, manage our health, hunger, or thirst. In addition, it will be necessary to find resources to build weapons, transport, traps, and any element that helps us stay alive.
The Sims Mobile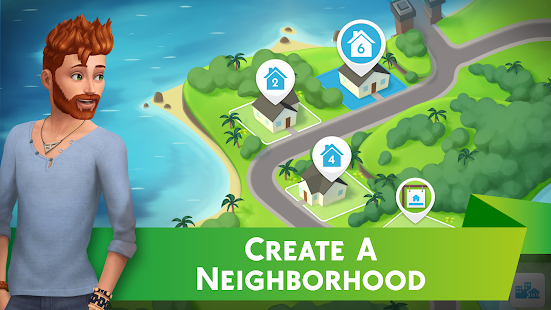 Create your own Sim with a multitude of unique features and play life. Build your dream home, find a job, complete different missions, make friends, and make your Sim the happiest in the neighborhood. The Sims Mobile is the adaptation of the classic game of Maxis and EA to mobile devices.
Mario Kart Tour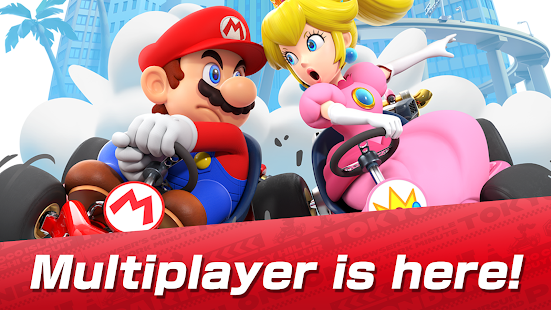 Nintendo's mobile phone games created by DeNA (except for Super Mario Run ) have one thing in common: lots of micropayments. Mario Kart Tour is no exception, and if it bothers you that it's constantly urging you to take out your credit card, we can't recommend it. But behind the cash register, there is a game that, sacrificing part of the playable depth along the way, has managed to adapt in an interesting way the gameplay of the best kart series on the market to the screen of your mobile phones, adding a lot of characters and vehicle customization.
Minecraft earth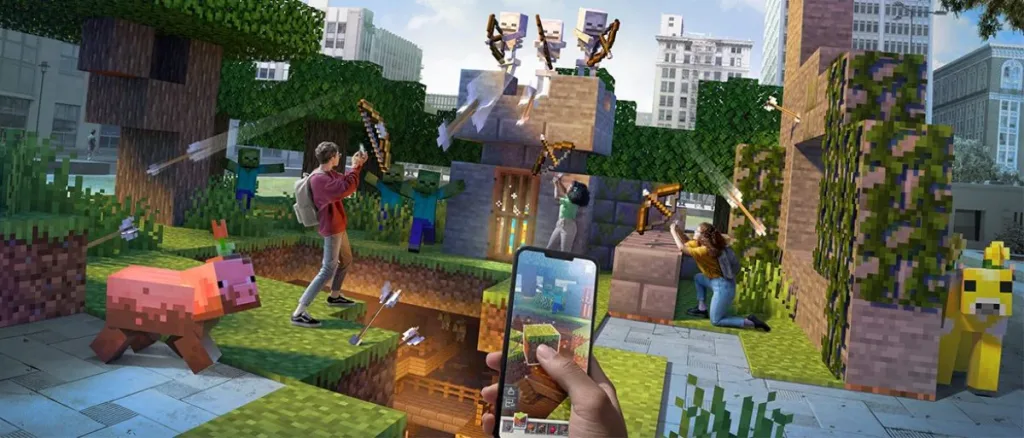 Augmented reality made popular by Pokémon GO has influenced Minecraft Earth , the Mojang game that takes this technology to the next level. The game allows us to make constructions with the characteristic blocks of Minecraft in the real world, collaborate with other players to do our architectural works, explore what other strangers have built, and participated in cooperative mini-adventures.
Plants Vs. Zombies 2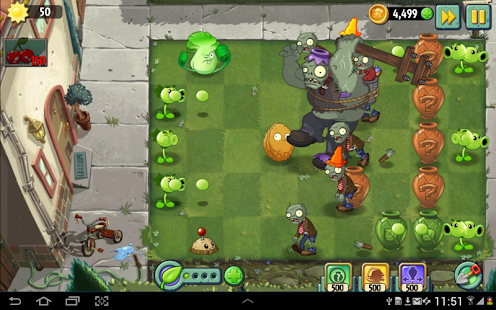 Nothing like planting a few plants in your garden to defend yourself against zombies. Plants Vs. Zombies 2 makes us use all our neurons to prevent the undead from eating our brains. Strategy, fun, and many levels to play are three of the ingredients of the title developed Electronic Arts.
Pokemon go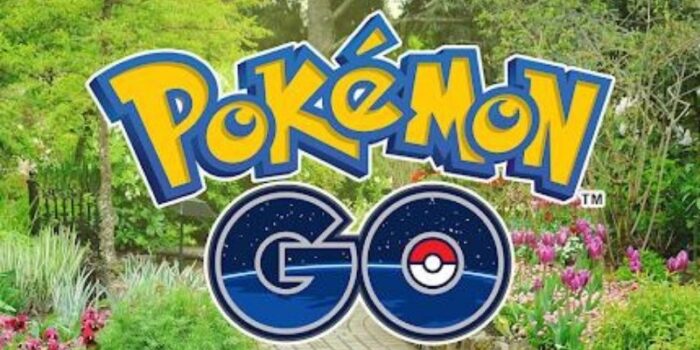 Catching Pokémon has never been so easy than with Pokémon Go . By downloading the Niantic Labs app, some of the most important creatures in the Pokémon universe make an appearance in the real world with the magic of augmented reality . Since it came out in the summer of 2016, it has received a multitude of updates and enhancements so that fans don't lose interest.
Pokémon Masters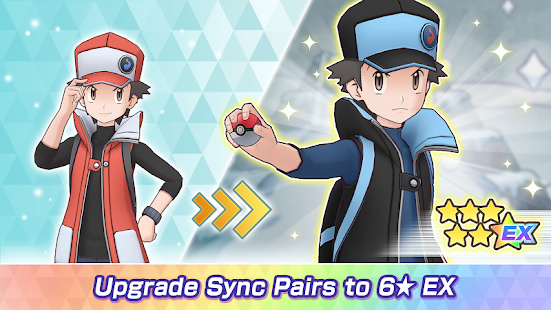 After the success of Pokémon GO, many wondered when we would finally see a Pokémon RPG on mobile phones. Pokémon Masters is still not that, but we do have strategic battles. Here we are not a team of Pokémon, but of Compis: pairs of famous trainers from the GAME FREAK series with their most characteristic creature. Its launch, although successful, produced a somewhat soulless game, but DeNA, the developers, have committed to improving the game and its reward systems with constant updates.
PUBG Mobile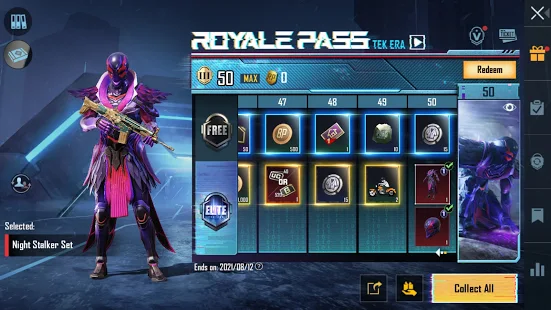 Another Battle Royale that we are going to recommend among the best free Android games is PUBG Mobile. The title of Tencent competes with Fortnite: Battle Royale and offers us the possibility of fighting against 100 players to survive on our mobile devices. PUBG's adaptation to mobiles is almost the same as its versions on consoles, but with mechanics adapted to smartphones and tablets. A good option if you are a fan of this type of game and for free.
Must Read Best Games Like PUBG Mobile.
Real Racing 3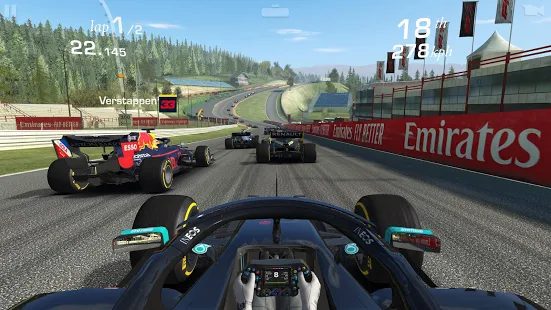 With a realistic graphics section and a driving system that is closer to the arcade than simulation, Real Racing 3 is an ambitious game from Electronic Arts that has 40 real circuits and 250 vehicles of different brands reproduced in detail. There are multiplayer, leaderboards, and numerous modes such as time trials, night races, and Formula 1 competitions.
Roblox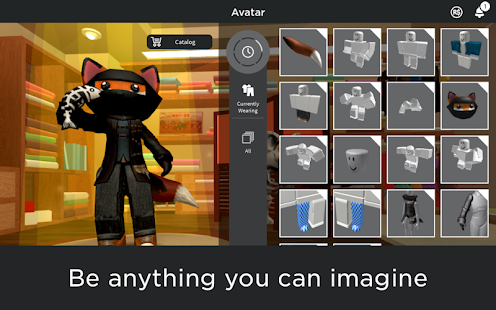 A big Minecraft in which more than 48 million players get together every month to build 3D worlds . Roblox is an MMO known as "the platform of the imagination" because it allows us to create any virtual world by using all kinds of blocks. Its controls have been adapted to the touch screen of smartphones and tablets so that we give free rein to our imagination.
Slither.io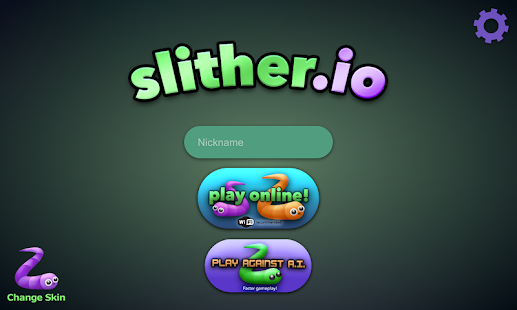 Slither.io has been one of the best games for Android for many years and it does not surprise us because it is an updated version of the famous Snake for Nokia phones, but with multiplayer components. Our goal is to create the biggest worm and eat all the colored balls. Without a doubt, one of the best free Android games that we can recommend to download.
Super Stickman Golf 2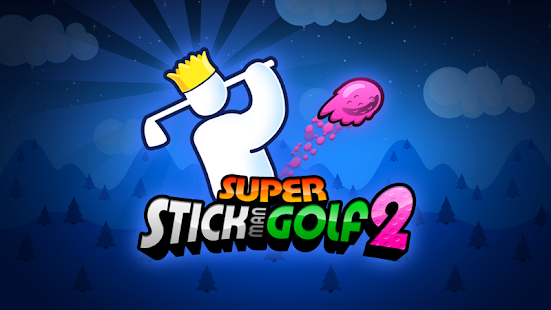 Among the free games for Android, it is possible to find some very interesting titles for golf lovers and one of them is Super Stickman Golf 2. The third installment of the saga created by Noodlecake Studios, adds new fields, powers, collection cards, and new game modes. We leave you our analysis of Super Stickman Golf 3 with many details about the sports game.
Sword of Xolan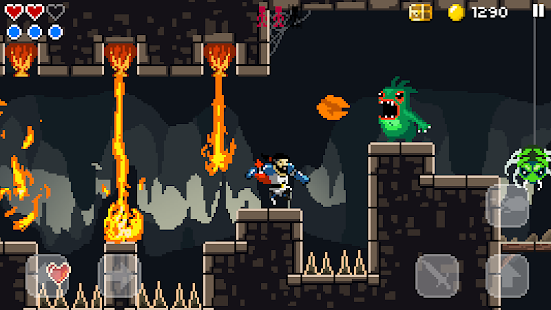 With an artistic pixel art style design, Sword of Xolan is an action platform title where sword fighting and magic intermingle. Xolan is a young and brave fighter whose motto is to defend justice at any cost. With our help, you will face the darkness to regain peace. A title of sword fights jumps and a variety of movements in combat. A great adventure that is worthy of being among the best free Android games.
Warhammer 40,000: Freeblade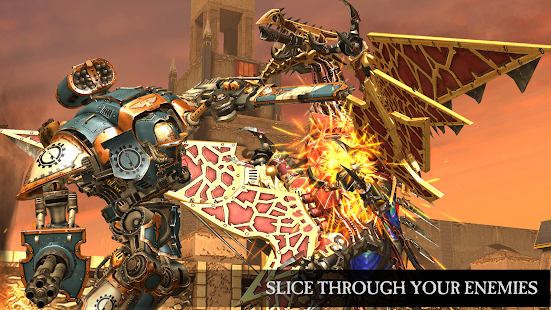 Dominate the battlefield in the skin of an Imperial Knight! Although there are many games based on Warhammer 40,000, Freeblade is one of the most attractive proposals that you will find on the market and the most outstanding for smartphones and tablets. Fighting on the side of the Dark Angels, we have to overcome more than 170 missions to regain our honor and avenge our family. A brilliant title with groundbreaking graphics for mobile devices.
The Witch's Isle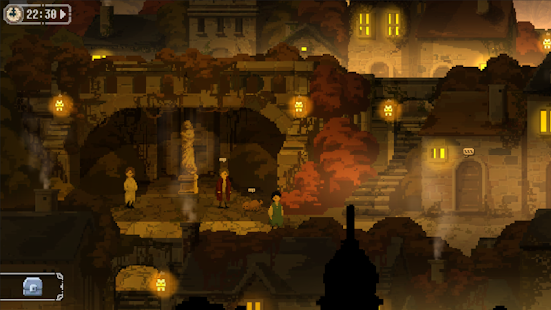 Another pixelated game that ranks among the best free Android Mobile games is The Witch's Isle, an adventure that takes us to a distant island ruled by an evil witch. In the shoes of a villager, we must explore the island to find a stolen rune and prevent the witch from killing us. A title in which our decisions and movements will have great weight when it comes to achieving one of the seven finals that are available. Of course, not everyone is good, so be on the lookout for the consequences.
War wings
We finish our review of some of the best free Android games with War Wings, a war title that will make you soar through the skies in World War II. At the controls of a combat plane, we must defeat our enemies alone or collaborate with our squadmates. A title that will make you be aware of any maneuver and not be a fire. One of the best things about War Wings is its wide variety of planes that are based on the authentic ones of World War II and that you can customize to your liking to live the combat experience to the fullest.
Bottom Line – Best Free Android Games
Finding and downloading free games for Android games is not that easy and that inspired us to find out the top free Android games for download. So, you can download and enjoy them without wasting your time.