Are you looking for good offline shooting games to pass the time on public transport or in the toilet, but subtlety is not your first asset? Are you looking for the best shooting games offline, whether free or paid, to let off steam? So here is our selection of the best offline shooting games for Android (in FPS or TPS) available on the Android Google Play Store (with one exception) and enjoy the best Gaming Experience.
Must Read: Best Android Games
Best Offline Games for Android
First-person (FPS) or third person (TPS) shooters are very popular on consoles and PCs. The genre has obviously been worn on our smartphones, and the touch screens have been incredible companions for precision aiming. Whether you like war games, battle royale, boom boom pan pan, big guns, or just looking for an offline game to pass the time, here is our selection of the best FPS and TPS on Android and iPhone. And as we know that the price is often a paramount criterion when choosing, we have separated these games into two categories: free shooting games and paid shooting games.
Dead Effect 2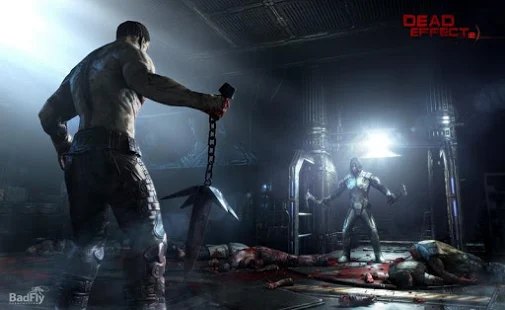 Dead Effect was originally intended as a mixture of Dead Space and Mass Effect. An ambitious mixture and rather not too badly successful on mobiles. The second installment, Dead Effect 2, takes up what made the success of the first installment and brings some always more graphic new gores, new equipment, powers, and a new story. However, it should be noted that a strong device is recommended to play properly in this capacity.
Into The Dead 2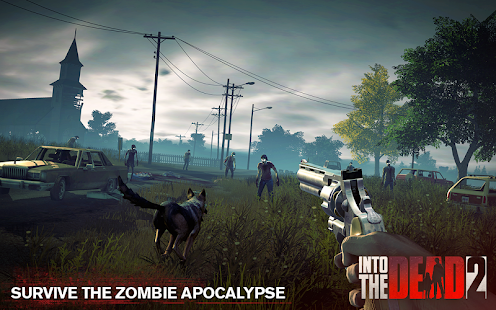 In Into the Dead 2, we put ourselves in the shoes of a truck driver who is looking for his family until he has an accident, and here begins the story where you will have to survive the zombie apocalypse to be able to fulfill the mission of our main character. To do this, we will be carrying out missions, obtaining rewards, and more weapons that we can improve as the game progresses. The graphics it has are the best I've seen in zombie shooters, and the gameplay is not far behind, making our gaming experience quite enjoyable.
If you want to spend time killing zombies, you can play a simple game, but if you want to challenge yourself, you can play in story mode, which consists of 7 chapters and multiple endings, in addition to extra stories that you can unlock. I consider it the best of the Best Shooting Games offline due to its balance and excellence in all important aspects of the game.
Survive and save your family! These are the only things that obsess you in this zombie-infested world. Into the Dead 2 consists of 60 levels spread across seven chapters. Run through the hordes of the living dead, ziggling them with guns or your dagger. You can also shoot them from military positions or from the roof of certain vehicles. No time to get bored when you always think about saving your skin.
Dead Trigger 2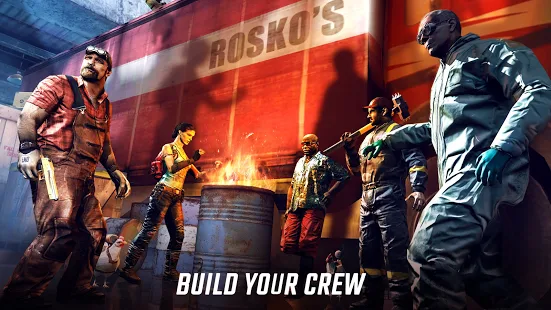 After Shadowgun and the first Dead Trigger, MadFinger Games has signed a third excellent game with Dead Trigger 2. As is often the case in this selection, the object of the game is above all to screen bullets for an army of zombies with the help of a diverse and varied arsenal ranging from small pistols to heavy machine guns and cold weapons. It must be admitted that the story is rather secondary, but the important thing here is to let off steam, and it works!
Guns of Boom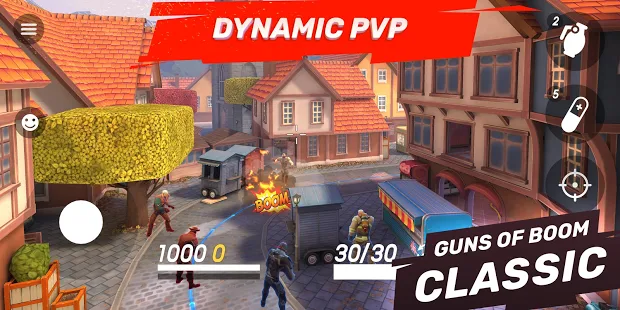 Guns of Boom is a perfect & free android game for those who love competition without taking themselves too seriously. The onomatopoeia in the title of this title sets the tone. We are here to fight in PVP with guns of all kinds in a very colorfull universe that seems to borrow several codes from comics. We are having a good time, and despite in-app purchases, it is possible to go far enough in the game without spending a single penny or making too many concessions.
Hitman Sniper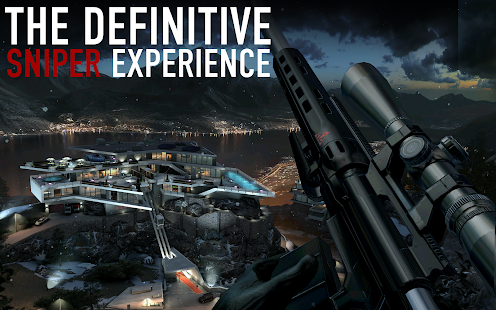 Agent 47 resumes service on mobiles and must again fulfill its contracts by assassinating very specific targets. Forget the phases of infiltration, change of costume, or reflection to know how to bypass a guard; Hitman Sniper focuses on only one phase: the shooting. Far away on your mountain, with your nose in the sights of your rifle, you will have to eliminate your target at the right time and run away without being spotted.
FZ9: Timeshift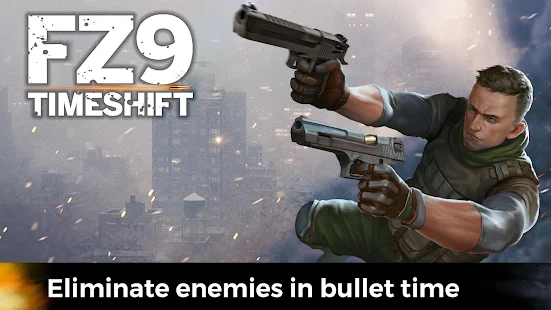 FZ9: Timeshift – Legacy of The Cold War is a first-person FPS in which we will play with a lost soldier who injects a serum called FZ9 during the cold war. He was in a state of hibernation until he is awakened to fight in the modern world against the terrorists called AS. FZ9: Timeshift gives us a slightly different experience than the other shooters on this list, and this is due to one of its main features; slow-motion And, we must defeat the terrorists with our special ability: slow downtime when we do not move, so much that it seems that it stops.
It is a game that has quite an acceptable graphic section, and although it is not the best, its gameplay makes up for it quite well. Another thing to note about this game is its difficulty; Although in the beginning, the game seems to be too easy, moving forward is sure to change your mind. In general, it is an endless action game with a challenging challenge, and that will not bore you.
Bullet Force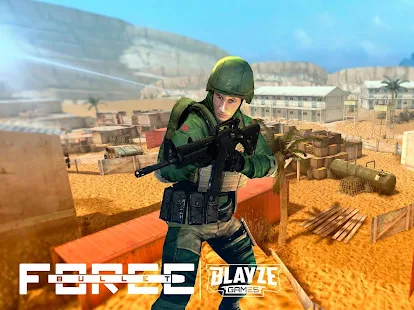 Bullet Force is a shooting game characterized by having realistic maps and lots of customizations within the game. It has more than 20 weapons and a lot of options to combine in them: different optical views, lasers, and others. Despite being a game mainly played by its broad online mode, if we do not have an Internet connection, we can play with bots, or the campaign mode, both very good options. You may like this game if you are attracted to the most realistic style shooters.
Cover Fire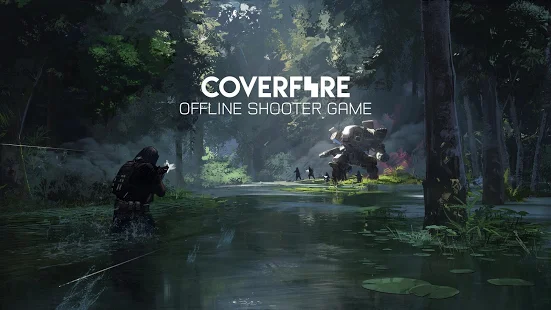 Cover Fire is a shooter game with the characteristic that this time you fight with an evil Tetracorp company, where along the way, you can accept different commissions and unlock characters.
The game puts us to lead a revolution where the evil mega-corporation Tetracorp was bullying the civilian population with the excuse of security. The company takes over the planet by taking its resources. The society fed up with the tyranny of this company decides to revolt in arms. This is where we arrived to lead the group.
You might also be interested that currently includes zombie mode. Its graphics are excellent, detailed scenarios and particles, destructible environments, which will make your experience much better. It is not the best plots, it is rather an excuse to start shooting, but that does not prevent it from being a good game. Definitely a game worth trying.
JYDGE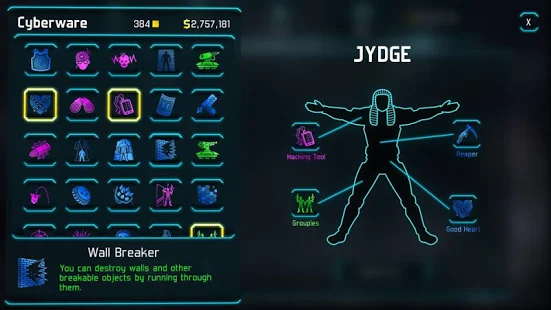 JYDGE is a shooter that will enter this list, but this one is a bit different from what you have seen or will see on this list. This game does not use the third person, if not using a zenith plane, which means we will always see it from above.
In this game, you will form your own JYDGE, and you will go out to fight crime, it is a game with impressive graphics, you can combine your weapons and create thousands of combinations. This game included in the list is paid, I thought I should include it anyway in this top for how impressive it is. Its playability is incredible.
Elite Matador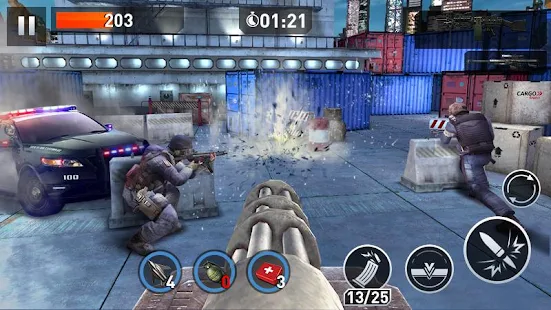 Matador Elite is a game based on the military expedition where the player will have to make use of each of the different weapons he possesses to kill his enemies. It is focused on a worldwide terrorist organization that must catch those leaders of evil who intend to tear down the militia service to which the player belongs. To carry out this function, it is necessary that we include ourselves among the opponents until we arrive with the head of the band.
Total War Battles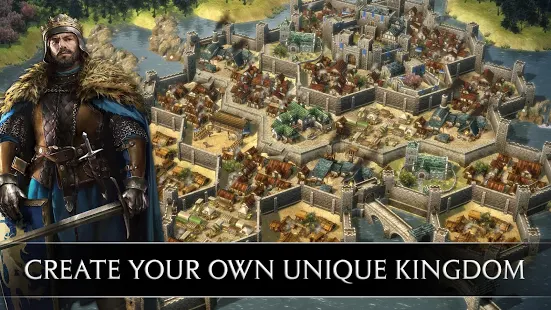 Total War Battles is a kind of reduced edition of the Total War saga. This video game stands out for providing a really striking and feasible content load for mobile devices. Also, the game gives the player the opportunity to create his own scenario, which could be: kingdom, rivers, farms, blacksmiths, lakes, among others. In addition, it gives us the option to design an army of soldiers and train them so that later we can compete against enemies in different battles.
In short, it is a strategy and management game that focuses on satisfying the most experienced and attracted to the action genre. It is available for free for both AndroidAndroid and iOS.
The Walking Dead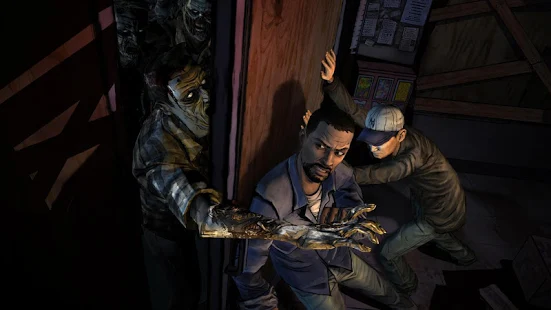 The Walking Dead is a video game based on the Robert Kirkman series. It was developed in 2011 but released in 2012. The game consists of five episodes. The scenario reflects the world that is perceived in the series, where events occur after the start of a zombie apocalypse. Also, most of the characters are unique to the game. The main purpose of the player is to survive and create the best strategies to kill the strongest enemies. Similarly, you can create the city we want and protect it from those villains who want to enter it.
The Walking Dead has been critically acclaimed. Similarly, the video game has won 80 awards, and its success has been seen as a revitalization of the weak genre of action and adventure games.
Warship Battle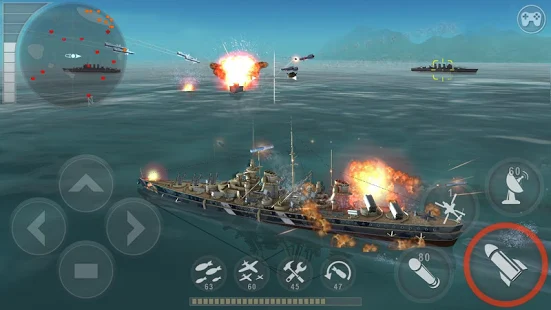 This game is structured in 11 episodes with five missions. In order to overcome the mission in Warship Battle, enemies must be fought in a naval battle that stages World War II spaces. We can customize ships by changing weapons, acquiring new ships, and fighting enemies.
It is significant to express that once we have downloaded the video game, it does not require an internet connection and takes up little storage space in the device's memory despite the fact that it is a 3D game with large graphics.
Summary
Here is the list of the Best Offline Shooting Games for Android that you can play on your mobile without internet, whenever or wherever you want. These Offline War Games can be played on your Android Mobile without the internet that is the best part because you can play these Sniper Games whenever you want to play.