Safe ROM Sites: If you are a video game enthusiast, then you know the great value of safe ROM sites. An irresponsive emulator or ROM can make it quite difficult for you to play your classic video game series. Therefore, for your favorite game to perform properly, you need to get yourself a good ROM.
However, while some websites offer gamers downloadable ROM, most of these are either spams or consist of numerous viruses hidden in the form of misleading links. So where can you find legitimate sites where you can safely download your ROM?
Well, in this article, we have done all the work for you and compiled a list of legit safe ROM sites. Consider ten of the best safe ROM sites that will not only ensure the safety of your PC, but also ensure a better gaming experience for you.
You must be interested in Best Websites to Download PC Games.
Is it Legal to Download ROMs?
As long as you (the gamer) own a mere copy of the video game you're intending to download, then it is 100% legal to download the ROMs. The only issue could come in if you do not own the game; in this case, it would be illegal to download ROMs.
Alternatively, if you choose to use software or hardware for removing cartridges to different ROMs, this is still considered legal. And as for emulators, you can rest assured that they are 100% legal to use.
Best and Safe ROM Sites in 2023 are: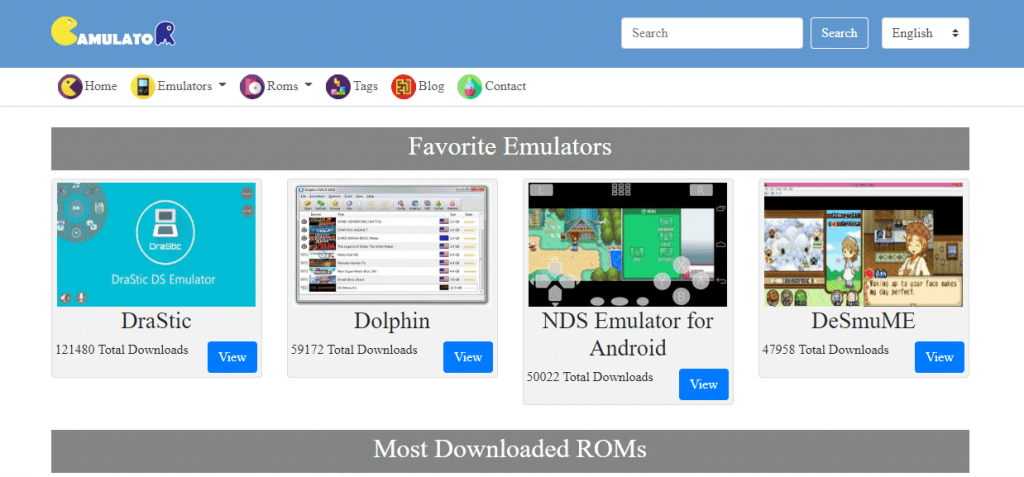 This is one of the most popular safe ROM sites in the world of gaming. It offers a wide range of ROMs for at least 20 consoles. Also, the Gamulator site provides users with a direct download link, which they can simply click to download and install all the games. As another option, gamers may also use the site's download manager to install the games.
In addition to the ROMs, Gamulator also provides easy access to emulators and bios. Some of the major advantages about this site are: it has a user-friendly interface, it provides 100% safety from viruses and it has less ad pop-ups and notifications.
If you are planning to play Android Games on your PC or Mac then you must be using an Android Emulator to play them smoothly. For you convinicae, we've prepared a list that you can read here: Best Android Emulator for PC & Mac.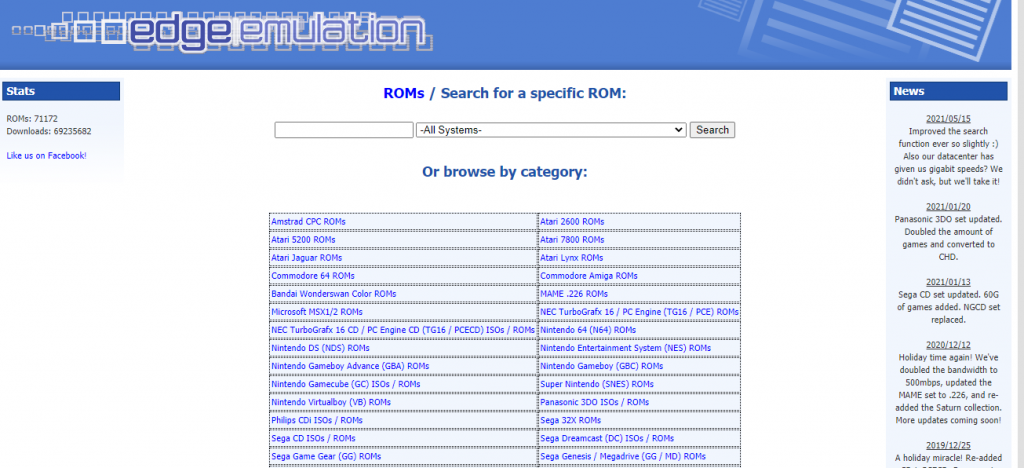 EdgeEmu features a clean and user-friendly interface, one free from any pop-ups and advertisements. The website is designed with a Flash player that allows gamers to emulate and play different games online. The games offered can be used on a wide range of consoles, such as MAME, GBA, GB and SEGA.
On EdgeEmu, you can easily download over 57,000 ROMs. Furthermore, this ROM site allows users to test other different ROM files, such that they can settle for their most preferred ones. EdgeEmu is undoubtedly one of the safest sites where you can get the best ROMs for free.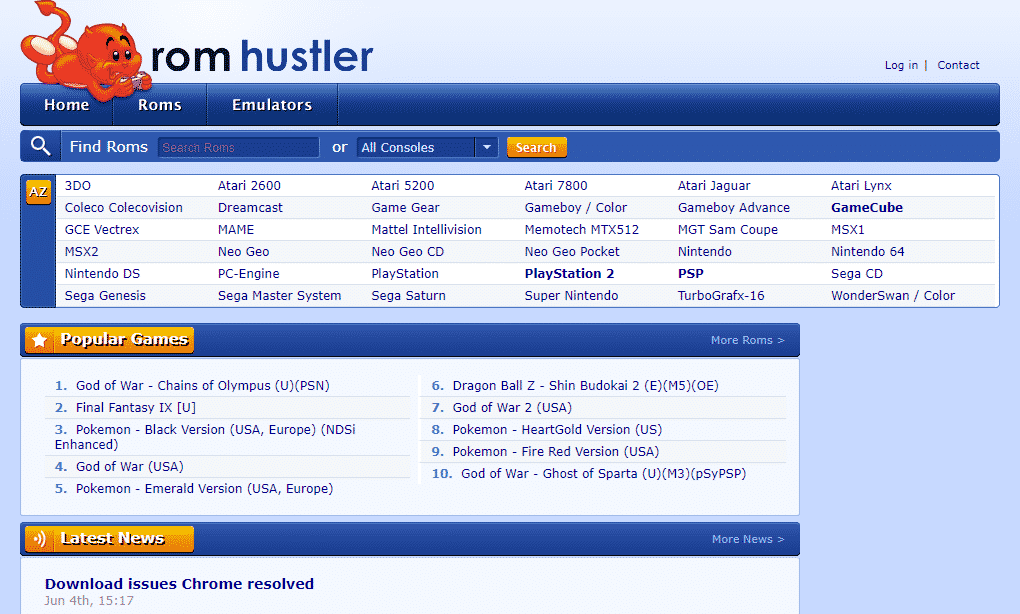 ROM Hustler is among the oldest, most legit ROM sites on the internet. It is popular for its impressive functionality and safety; when you use this site, you won't have to worry about downloading malicious viruses, infections and malware onto your PC. 
This safe ROM site provides gamers with a huge list of emulators and safe ROM sites. To find your preferred emulator or ROM, all you need to do is type the name of your console. Alternatively, you can simply enter any related keywords, and you'll still find your console much easily. 
As proof of its legitimacy and authenticity, ROM Hustler registers hundreds of positive customer reviews and feedback. Also, it has a high rating, further proof that the site actually works. The only downside about ROM Hustler is that, for the last few years, this ROM site has not been updated.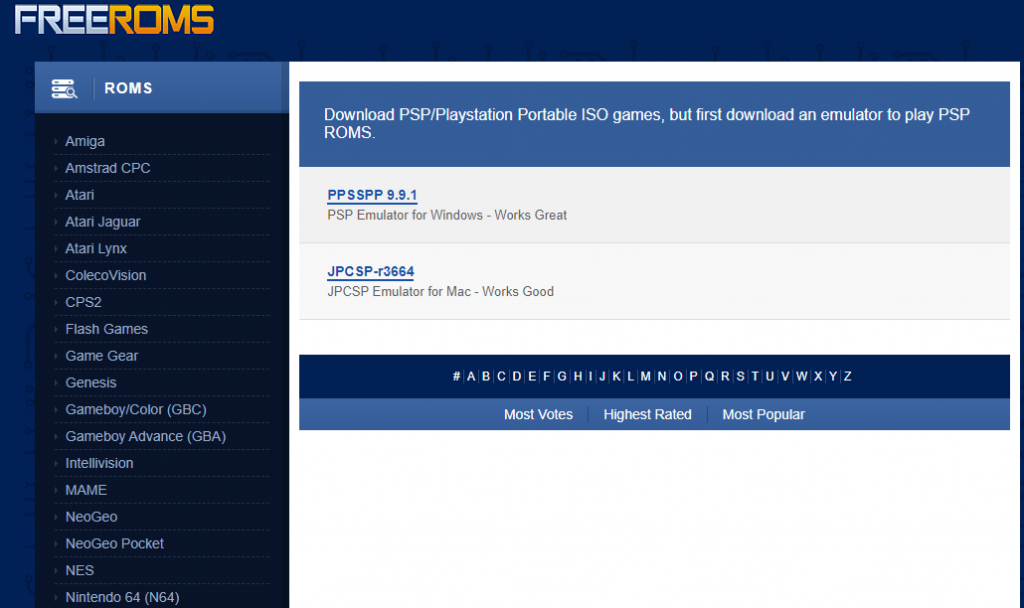 FreeRoms is another old website known for providing classic ROMs. The higher speeds and better bandwidth provided by this site make it much better than other similar ROM sites. And while the site offers ROMs for just a few consoles, it features a huge list of ROM files; over 3,000 ROM files, which are all downloadable for free.
The FreeRoms site also allows gamers to download different emulators for both Mac and PC, such as JPCSP and PSP emulators. However, the website cannot be described as being entirely free of ads; an advertisement pop-up appears for a few seconds whenever downloading a ROM. Still, you can enjoy a good gaming experience as long as you don't click on the ad.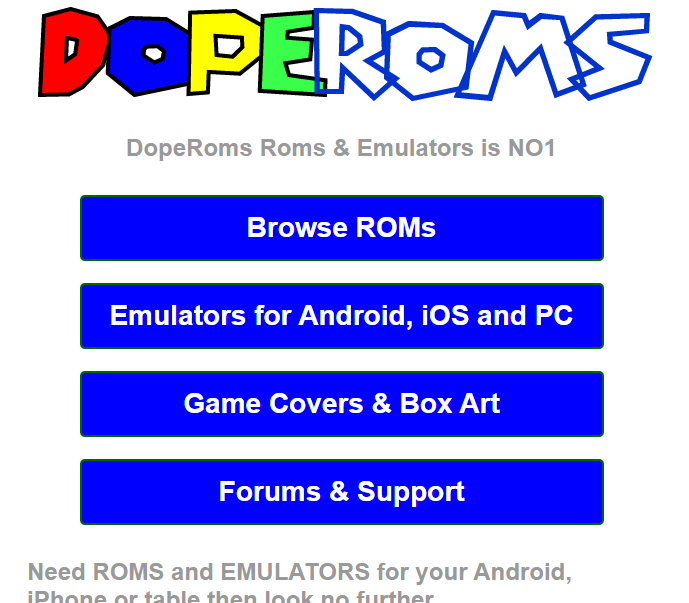 DopeRoms is an interactive platform that allows gamers to access a variety of reinforcements on their smartphones or computers. This search engine provides some of the best ROMs on the internet; over 171,500 ROMs to be exact. These thousands of ROMs can be used for more than 140 consoles.
DopeRoms provides gamers with the option of playing any games of their choice. More so, it features cheat codes that make it possible for users to ace different parts of the games. And what makes this site even more unique is the fact that it has no language barrier. Hence, gamers can play their favorite game series in their preferred languages!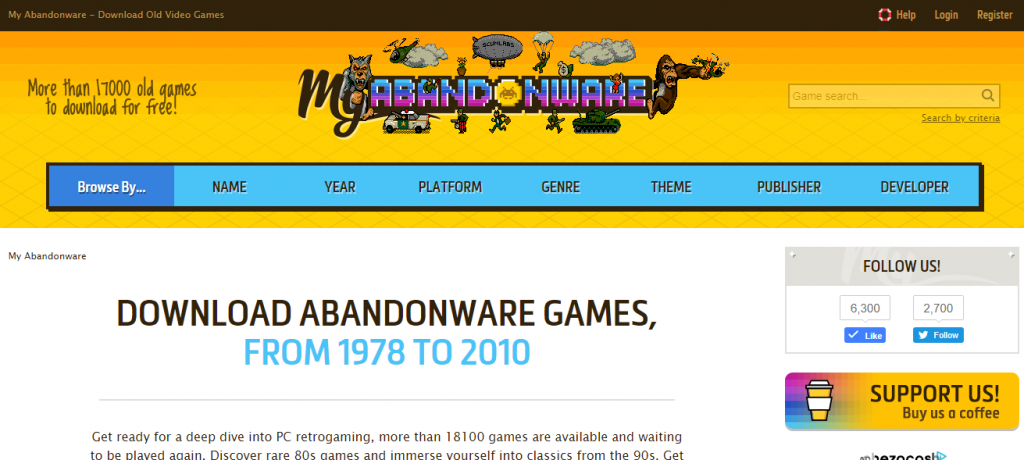 This ROM site offers gamers over 15,200 free ROMs to choose from. And these are not just any other video games, but the most popular and highly-rated games available since 1978 to 2010! Also, the website is designed with a 'top downloads' button which allows users to view the most loved games and download these.
Some of the old games you will find in MyAbandonware include Nemesis, Arctic Banner and Turbo Out Run. Also, the user-friendliness of the interface makes it much easier for game enthusiasts to browse through the site. All you need to do to find your preferred game or console is to simply type the year, name, theme, platform or developer of the ROM.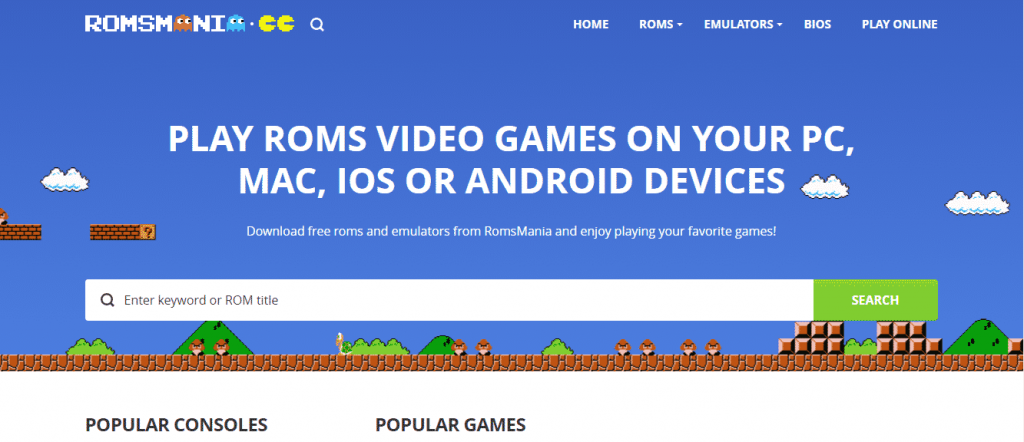 Romsmode is a fairly new ROM site in the internet. Even so, this is one of the best and safest websites for downloading free ROMs. In addition to its list of ROM files, Romsmode features another section where gamers can download emulators for a huge list of consoles, such as Atari, Nintendo, PlayStation, among many other consoles.
The most outstanding feature about this website is its interface. All the popular ROMs, from the old classic to the latest files, are listed on the site's homepage neatly. This makes it easy for users to navigate their way through the site.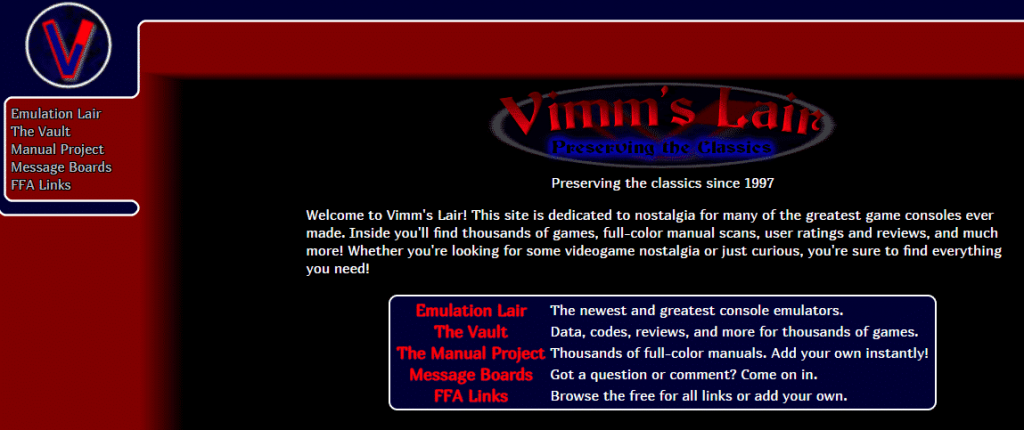 Vimm's Lair has been a functional safe ROM site since 1997. It is considered one of the fastest and safest sites where game enthusiasts can download ROMs for free. This site boasts a wide collection of games for several US consoles. 
Furthermore, Vimm's Lair gives users the option of downloading different emulators for running the games. These emulators can be downloaded and used on Linux, Android, Windows and Mac. To find your preferred ROMs, simply type the name or related keywords on the user-friendly search engine provided.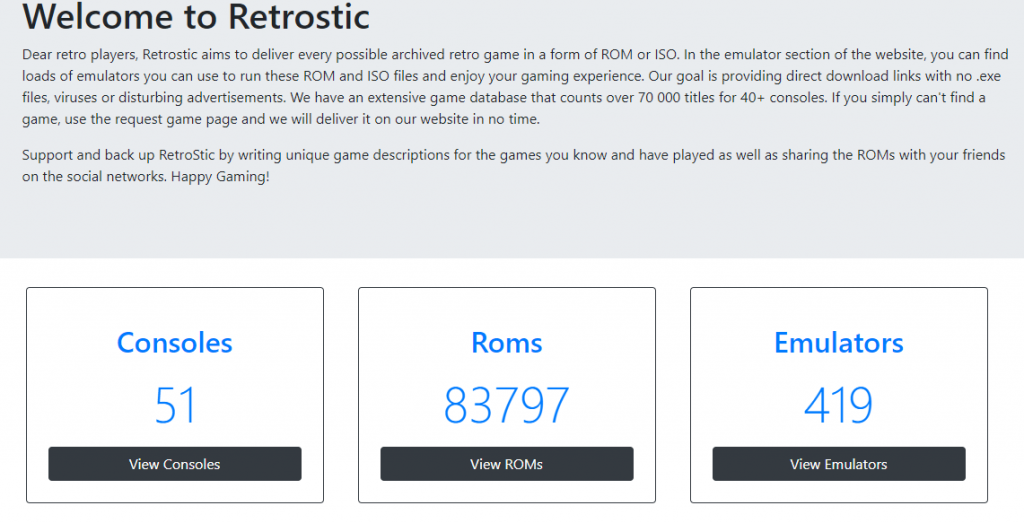 Retrostic offers users more than 83,000 ROMs that can be used for at least 50 consoles. It is an ideal ROM site for those gamers who have a great love for classic ROMs. And the website not only provides all these classic ROMs for free, but also offers smooth and fast downloads free of any harmful malware and viruses.
Also, the Retrostic site provides users with a neat list of over 383 emulators for different consoles. It features a very clear and simple interface, making it even easy for new game beginners to navigate. More so, the website does not include any intrusive ads or pop-ups.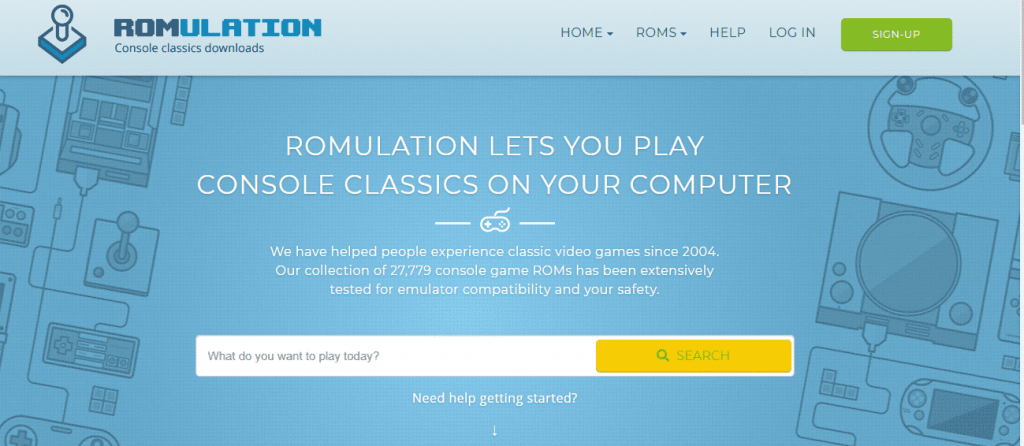 This ROM site offers some of the best video game series that you wouldn't want to miss. In fact, it consists of some classic games that have been popular since 2004! You can easily find these old classic games on the website's homepage, alongside another huge list of new games.
Romulation provides gamers with over 28,000 ROM files supported across a wide range of consoles, such as Nintendo consoles, SEGA and PlayStation. And you can easily get access to these downloadable files by simply signing up for the Romulation website.
Bottom Line
Downloading game files and content from the internet has never been so risky, now more than ever. However, just because some internet sites have hidden malware does not mean that you give up on downloading ROM files for video games altogether.
We have listed a wide range of ROM sites available on the internet; the above ten best safe ROM sites discussed are worth trying out. So if you are a lover of video games, download your favorite ROMs from one of the sites discussed above and enjoy a smooth gaming experience like never before!
ROM Sites FAQs
Is ROM Hustler Safe?
Yes, ROM Hustler is a safe ROM site. However, in a few instances, this site has been known to cause some malware. Therefore, when downloading ROM files from this site, you are recommended to use powerful security systems, and also avoid downloading any .exe files which tend to carry malware.
Why is my ROM not Running Smoothly?
The major cause of a poorly functional ROM is the presence of a bug. Hence, to fix your ROM, first check if the file has any existing updates, then update it to fix the problem. However, if the ROM does not have any updates, contact the developers to help you identify and solve the problem with the file.
How Do I Download ROM?
Most downloadable ROM files are available in different sites as compressed packages. To ensure the security of your PC or smartphone, only download ROM files that have a .zip extension. Never click on links that show as .exe files, since most of these usually carry with them malicious software that could harm your device.