Hey you are here because you are looking for the Best Action Games for Android Mobile. Here in this article, find the list of Best Android Action Games to play.
For several years now, the Google Play Store has been full of android action games with undeniable fun potential. Whether the handling is fully tactile or compatible with wireless controllers, most of the titles well thought out for smartphones often offer us hours and hours of frenzied entertainment.
You must be interested in Best Games Like PUBG Mobile
In order not to make a bad pick, we offer a selection of the best android action game titles from the Play Store that will put your reflexes to the test. Of course, this list is completely subjective and we would be happy to read your advice on the subject in the comments, just to find other fun nuggets as the Play Store abounds.
Best Action Games for Android
Bug Heroes 2
Carmageddon
Blood & Glory
Injustice: Gods Among Us
Into The Dead
Grand Theft Auto: San Andreas
Shadowgun: Deadzone
Dead Trigger 2
Modern Combat 5: Blackout
PUBG Mobile
War robots
Sniper Fury
Metal soldiers
Mortal Kombat X
Call of Duty: Mobile
Fortnite
Critical Ops: Multiplayer FPS
Sky Force Reloaded
Swordigo
NOVA 3 – Near Orbit
---
Bug Heroes 2
Here, Bug heroes 2 is at the top position in our Best Action Games for Android list. It is a TPS that is close to the universe of a Plants vs Zombies. 25 unique heroes are made available to the player. There are solo missions, cooperative multiplayer missions, and many weapons. Note the presence of in-app purchases that do not, however, hinder the progression of your character.
You Must be interested in:
Carmageddon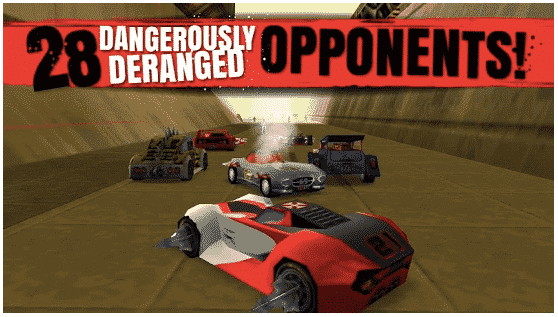 Who does not know Carmageddon? After cracking down on PC in the 90s where it was censored in several territories, the cult game returns to our favorite smartphones and tablets. It is still a racing game in which you can also crush zombies and cows to increase the stopwatch to complete the circuit. Offered at 0.89 euros, this is an unmissable title. It makes its second position in the Best Android Action Games list.
Blood & Glory
Another Popular Android Action Game, the prolific developer Glu offers with Blood & Glory a plunge into the virile and violent universe of gladiators. Extremely gore, the title is a hack'n'slash not very cerebral but totally dedicated to the satisfaction of our low instincts. Beheadings, special combos, and other surprises are to be discovered in this free game with in-app purchases.
Injustice: Gods Among Us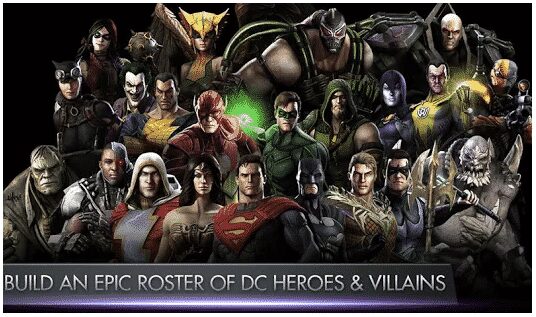 Enjoyable adaptation of a good PC and console game, Injustice allows you to embody your favorite DC Comics heroes in order to face the villains always so naughty. If you dreamed of playing Batman, Superman, or even Wonder Woman, then go ahead. The app is free and includes in-app purchases.
Into The Dead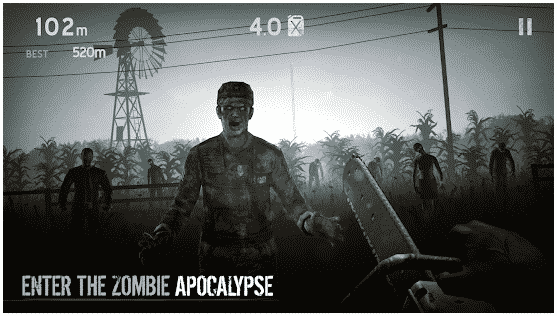 Are you tired of runner-games? Maybe your salvation will come from Into The Dead, which challenges the challenge with a survival dimension since you will have to fight your way among the many undead of the soft. Free but with in-app purchases, the horror has rarely been so attractive.
Grand Theft Auto: San Andreas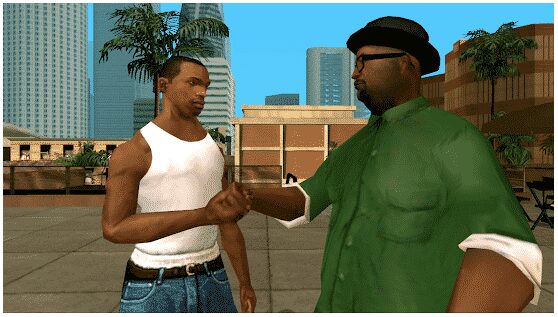 Is it still useful to present GTA? With San Andreas, it's nothing less than one of the most complete console episodes that are now available on our devices. The tactile playability is highly configurable, but it will probably be better to use a controller to avoid nervousness crises in the long run.
Shadowgun: Deadzone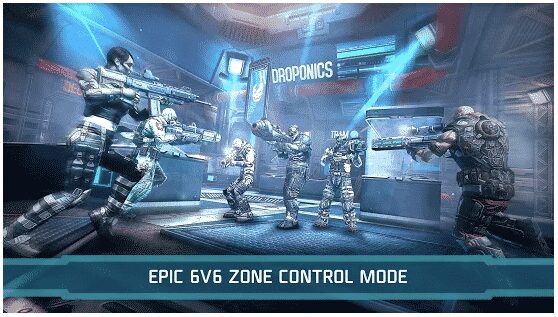 Besides Dead Trigger, the Shadowgun saga is very often cited. The title also has quality graphics but here we change the atmosphere in favor of science fiction while you play in the third person. Here the emphasis is on the competitive, deathmatch is very popular with players. Free despite somewhat insistent in-app purchases, the experience is worth living.
Dead Trigger 2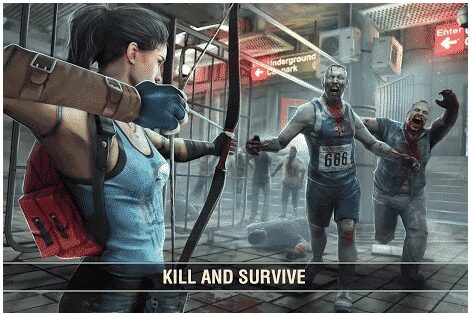 The first Dead Trigger had left its mark on the quality of its 3D engine and its gameplay. His suite does everything better. Always free, the game is more varied, harder too, the graphics are enriched and the levels a little less linear with nearly 600 different missions. To try urgently!
Modern Combat 5: Blackout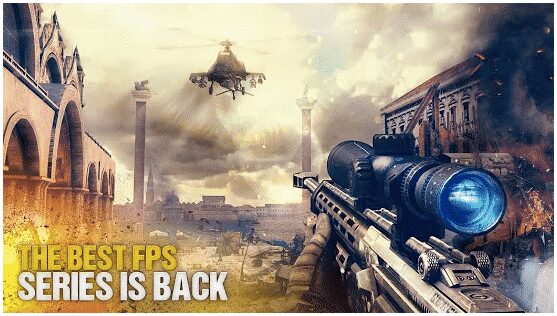 With over 100 million downloads, Modern Combat 5 is titled as the king of games with military missions. This installment allows you to play with other people around the world and eliminate enemies by being any of these specialists: sniper, bounty hunter, gunner, soldier, among others. By creating a team you can compete for platoon against platoon and increase the experience and class to be among the best of the eSports rankings.
Go personalizing your weapon to make it more powerful and be able to knock down faster the players who want to eliminate you. The game can be downloaded for free on any mobile with Android 4.0 and higher.
PUBG Mobile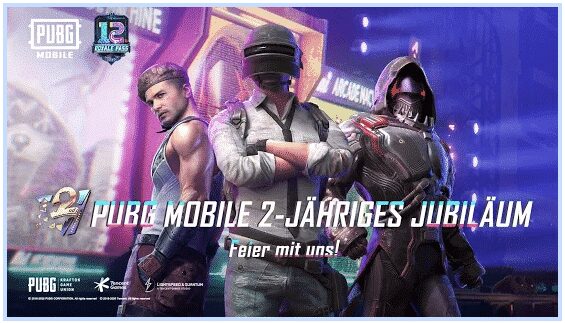 PUBG Mobile has been a success since it stepped on the Android platform because its game mechanism is so attractive from start to finish. Specifically, you will be launched from an aircraft on any of the two maps you choose and you will have to face people from all over the world to survive and collect weapons without leaving the circle that is becoming smaller and smaller.
Read here to know the Best Games Like PUBG Mobile
On the other hand, this Battle Royale style title allows you to play individually, as a couple or in teams of 4 players, and even talk to them in real-time. Its weapons (these are the best), objects, and graphics quality make PUBG Mobile one of the best free deliveries (with additional purchases) for Android. Here we leave you the best tricks so that you are the best in the game.
War robots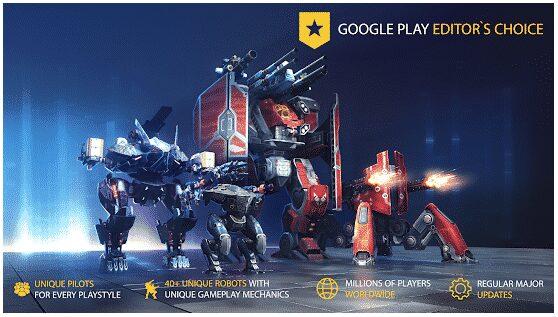 For lovers of Transformers-style fights and other war movies between robots, this game is one of the best in all of Google Play. Here you can customize your machine (there are 37 available) with all kinds of weapons (more than 40 such as cannons, ballistic missiles, among others) to face the robot operated by another person on different types of tracks.
Among the highlights of War Robots, we have the possibility of creating a clan, playing with multiple combinations and movements and even completing military tasks to increase rank. In addition to the above, this title has a rating of 4.6 and more than 50 million downloads. With these numbers, his position on the top was indisputable. Download it at zero cost from Google Play.
Sniper Fury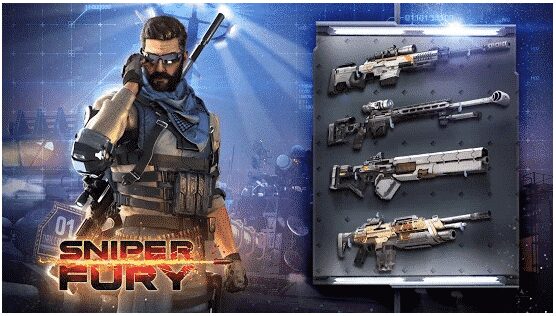 Also developed by the people of Gameloft, in Sniper Fury you can be a sniper to take down enemy lines of soldiers, terrorists and even planes and helicopters that can eliminate you in a second. Show your reflexes in multiplayer battles with people from all over the world and create your squad to compete in the best world leagues.
Another highlight of Sniper Fury is that it takes the realist to another level. In this way, you can compete with weapons and 3D graphics that will make your adrenaline a million as soon as you are in the first game.
Metal soldiers
For the nostalgic who always wanted to play Metal Soldiers from the mobile, with this game they can put themselves in the shoes of the soldier who has to take down the enemies of both sides. Undoubtedly, this installment is one of the best in the category of 2D shooters for controls that are quite intuitive, classic weapons and all rival soldiers are 3 of the best features of this 100% free title.
Mortal Kombat X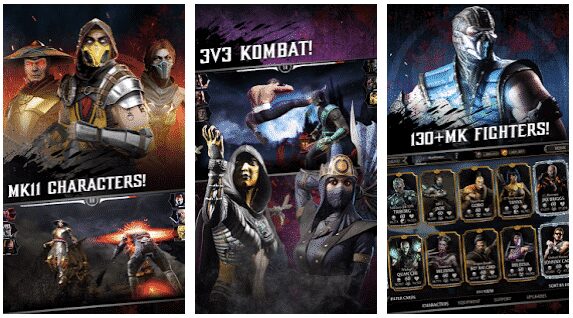 When we are talking about the best fighting games for Android devices, we have to remember to mention Mortal Kombat X. this game has everything from amazing characters to incredible moves and a great display of fatalities. This game also has amazing graphics quality. You will surely be impressed with all the blood and violence captured in great detail for which the franchise is well known.
Call of Duty: Mobile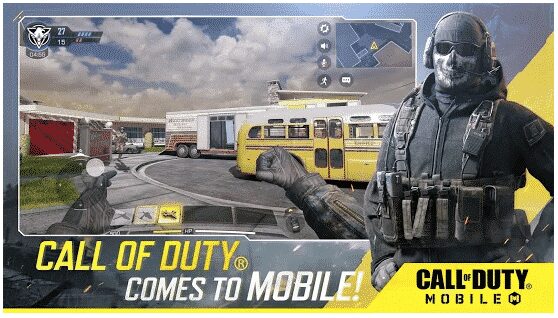 Currently, the most popular and well-known Action game for Android from all around the world is Call of Duty: Mobile. This game has everything that should be in an action game and more. It is an online shooting game with more than one PvP mode. This game has incredible graphics and it is highly detailed so you will definitely enjoy yourself if you are playing this game.
Just like PUBG and Fortnite, it also has a 100 player battle royale where the winner is the last man standing. It also has multiple MP modes that are very similar to Modern Combat. When we are talking about action games this year, Call of Duty: Mobile is definitely the best.
Fortnite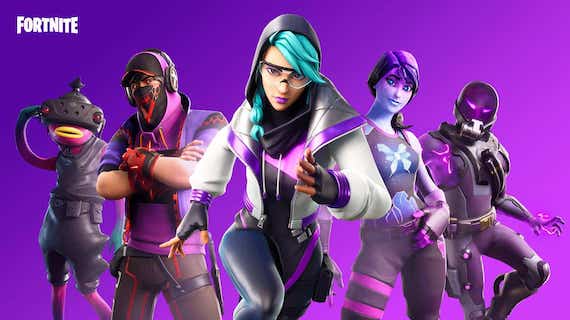 Another amazing action game for android is Fortnite. Fortnite is one of the most popular and most played games of all time. It is a very similar game to PUBG but it has a more creative platform and more in-game content than any other Android games you will find out there. In the game, the main goal is that you become the last man standing or kill the greatest number of opponents in the stipulated period of time. It also has more than one mode so you can enjoy the other modes including the 50v50 mode.
One of the things that make Fortnite unique among the many online Battle Royale games out there in the building process involved. Players can "farm" materials by breaking down the items they gather all around the map. These materials can then be used to develop structures for various purposes.
Critical Ops: Multiplayer FPS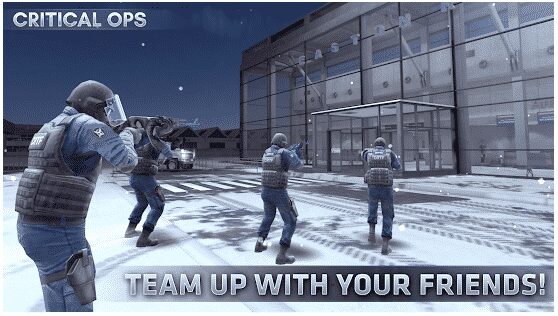 Another popular shooting game on this list is Critical Ops. Critical Ops is also regarded as one of the best multiplayer FPS games available for Android. Its mode of playing is similar to the PC game, Counter Strike. Players can choose to be Terrorists or Counter Terrorists and fight for the glory of their team.
This game has a well-detailed map with amazing graphics. It also features multiple challenge game modes that you will surely enjoy. It has many similar modes with Call of Duty: Mobile including the Gun Game and Team Deathmatch mode. In ranked mode, players are paired with opponents with the same skill as them.
Sky Force Reloaded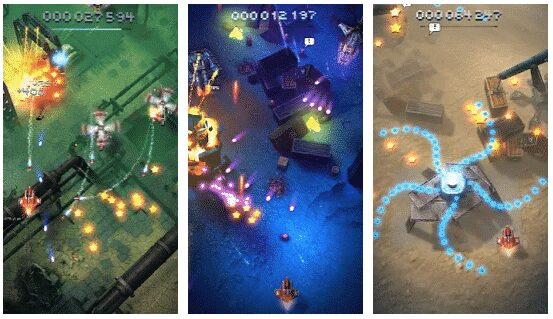 Sky Force is one of the best offline shooter games you will find out there. This game incorporates amazing action sequences with classic action game styles like flying through a battlefield and eliminating targets, shooting from the sky, and completing various missions. Each level of this game comes with a different level of difficulty so you will definitely be entertained when you are playing this game. There are many amazing aircraft to unlock in this game.
The amazing graphics that come with this game will help improve your gaming experience together with its incredible soundtrack. You will also enjoy its voice, action effects on the battlefield.
Swordigo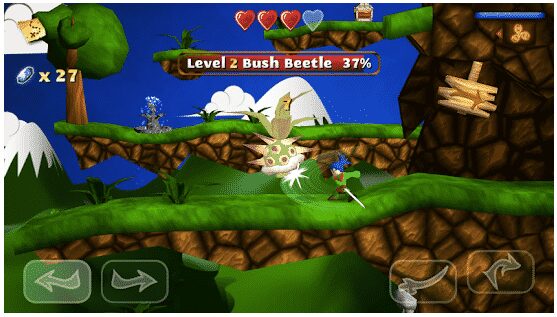 If you are the type that enjoys a good retro game and you are looking for an Android action game, then Swordigo is the best choice for you. Actions in this game like any other retro game are fairly simple.
Set on an adventure in a world filled with mythical creatures including Monsters and Dragons. You can also find treasures in various places on the map of this place. This game is a 2D game. The main choice of weapon in the game is swords and magic.
NOVA 3 – Near Orbit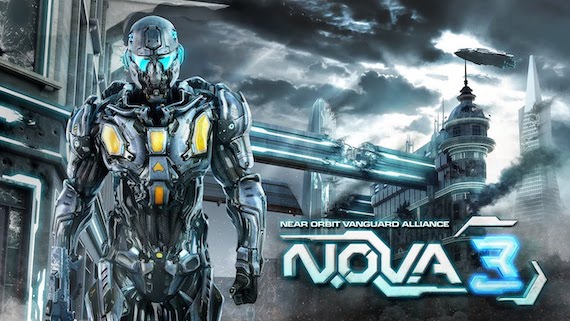 This App is not available on Google Play Store. You've to download it from other sources.
NOVA's sci-fi atmosphere has often earned it to be compared to Halo. Admit that there is a worse comparison. Although this is a title released two years ago, it is still on top with a captivating solo story and a multiplayer mode for up to 6 players. At 5.99 euros, you would be wrong to deprive yourself.
Read for more Gaming Articles.
Summary
Here in this post, I've listed all the Best Action Games for Android Mobile that can be played on your Smartphone. I've tried to give you the correct links to the Play Store or respective games website for all Android Action Games.