Deciding to start up your own business feels like achieving one of the ultimate #lifegoals. From conceptualizing your products to doing the legwork to get everything set up is a pretty surreal experience. Not only does the whole process fuel your passion, but it also becomes a long-term investment.
This doesn't change in the eCommerce world: before creating your store on Amazon, you need to figure out which profitable online business you want to venture into. Aside from that, you have to be realistic about your products, like thinking of the logistics in shipping your products to your customers, and even sourcing the materials that you need to be profitable.
If you have no idea where to start, we've compiled a list of tips from Amazon experts below. We'll help you discover how to sell on Amazon and grow your brand and business today!
Start Selling on Amazon FBA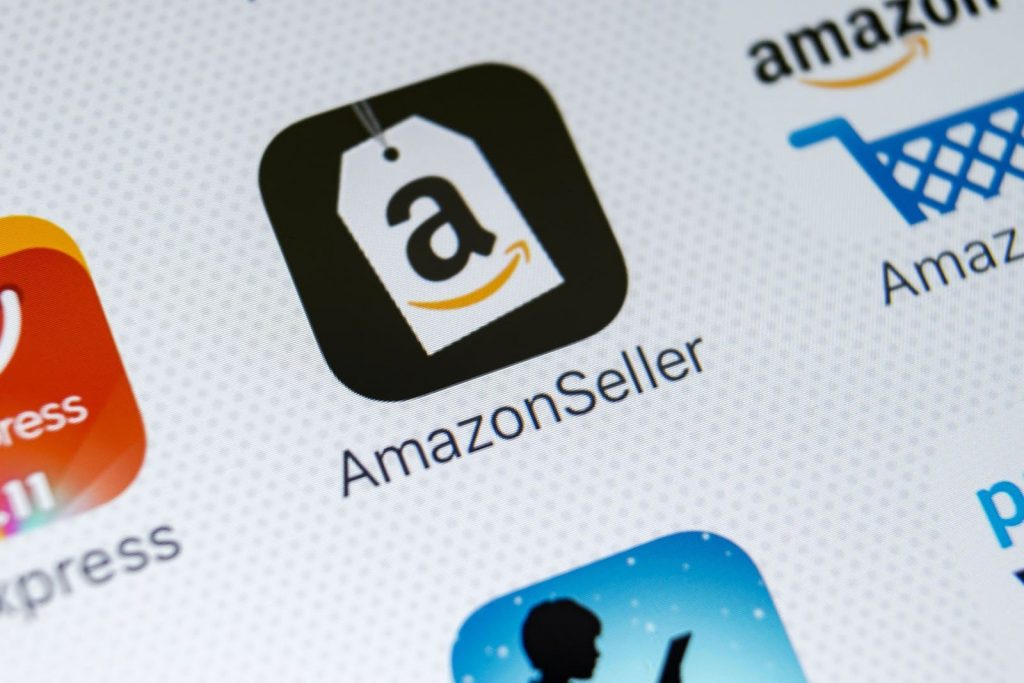 1. Brainstorm product ideas
Before you start selling, begin by learning about what you will sell in the first place. This determines how your business will grow and how profitable it can potentially be. Deciding on what you want to sell is essentially laying down the foundation of your Amazon business and—hopefully—your success.
Browsing through the internet will give you a ton of ideas and even bits of inspiration to ignite your passion for creating and selling. There will also be times where you'll struggle to find the right product for your business to sell.
Look through the wide selection of content that Amazon has, and check which of the products being sold fit your niche and style. You have a lot of different options: reselling, selling wholesale, or even creating your own product line.
If you still feel the need to look for more ideas, you can use a tool like the AMZScout extension for your Chrome browser. This app will give you the information you need to know about a single product, or information like how many items another business sells per month, their sales performance, and what trends overlap with their niche.
2. Be specific with your options
If it's your first time venturing into business, you'll research a lot of product ideas that you may be interested in. In order to make your life easier, choose specific categories to help you group your product ideas easily.
While there are tools that can help you categorize the products easily, make sure to follow some best practices as well:
#Refrain from selling large, heavy, and fragile products
Some products might be great to sell in theory, but difficult to ship in reality. More than just what the product is, determine what you need to secure the package and transport it without any damage. Take into account as well the extra cost of shipping bulky and heavy items securely.
In the same vein, selling products with mechanical parts may be challenging for you to sell as these can be very fragile. Items with delicate and movable parts are better suited to sellers with experience in logistics.
In order to come closer to your goals, choose items that you're confident you can handle and manage properly since Amazon management is important. Choose something light, small, and even cost-effective. Between $20 to $40 is often described as the sweet spot for product pricing.
#Sell something that you can recreate and customize
There are so many items on Amazon that can be improved upon. Some existing products have notable features that you can change in order for them to be better and more profitable.
Choose products that can be modified in terms of appearance, texture, and specific features. This helps you gain a competitive edge over your competitors, while also selling to a niche that's already carved out.
3. Reach out to suppliers
More than picking the product that you plan to sell and the category you want to get into, finding the right suppliers can make or break your end product. One of the go-to websites for supplier research and information is Alibaba, but there are other platforms you can visit.
Outside of searching the internet for suppliers, try attending supplier events or fairs in your area and check if any of the suppliers listed are relevant to your niche.
Here are a few questions to ask your potential suppliers:
Will you be able to customize the product according to my needs?
Is there a minimum order quantity?
How do I get a sample? Will it cost me?
Are there discounts per piece if we order a certain amount?
What is the shipping process like?
Before creating your first actual product, test the process from ordering all the way to receiving your materials. This way, you can gauge how much time you need to create your product and prepare it for pick-up and delivery. It's also important to choose a supplier and establish a good working relationship since putting up a business will be a long-term venture. Analyze everything and ask the right questions before signing any contract.
4. Get a sample product
When you've narrowed down your supplier and ironed out the details of the agreement, ensure that you get samples before stocking your Amazon store. It might be an extra step to do, but when you do things prematurely and rush the process–like uploading your listings on Amazon without testing the durability and quality of the product–you'll get a lot of returns, refunds, and complaints, all of which result in a poor performance on Amazon.
Getting a sample product or a prototype is a must. Many suppliers give it out for free; however, some subtract the sample products' cost from your first batch of orders. So, if the initial price doesn't sit well with you, try negotiating with them and meet halfway.
5. Test the samples
When you receive the samples, check if the specifications you sent were followed to the last detail. By performing a rigorous quality check, you ensure that your customers will be able to trust you with the items you provide. Some product tests include throwing or passing it around like a ball, kicking it, attempting to break it, or trying to tear it apart.
If your product is machine-washable, try washing it with a machine. Treat your product in the way you expect a customer to treat it, and you'll discover the kind of quality the product has. If anything dissatisfies you, then you can act on it before your product goes "live" by finding another supplier or improving the overall design of your product.
6. Start your Amazon account
If the sample you receive satisfies you, then it's time to start your own Amazon FBA account. The process is short and direct: you only need to prepare the bank accounts that Amazon will use for transactions (e.g., depositing your profits and charging any expenses you incur).
7. Add products to your store page
After creating and configuring your Amazon account, you'll need to choose which category it belongs to. Then, figure out how to price your products to ensure that you'll make a healthy profit. Include a unique code that will identify your products just like a barcode.
It will take you a few seconds to get a code online which costs at least $5 each. Put your listing details and set it to private while waiting for your stock to arrive.
8. Get your first batch of products
Setting up shop on Amazon FBA not only requires you to populate your stock room with products, but decide on how you'll be shipping them out as well. To do this, you'll need to create a shipping plan through your Amazon Seller account. The shipping plan is a guide to where to send your items, how they will be shipped, and ultimately delivered.
Make sure that you order enough items before you schedule a pick-up for Amazon FBA. Going out of stock often may frustrate your customers, and cancelling orders is a mark against your store as well.
9. Create product listings
As you wait for your initial batch of items to arrive at the Amazon FBA warehouse, spend time on configuring your listings. According to this Amazon SEO guide by Sellerinteractive, using high-quality photos help your listings reach and convert more shoppers.
When you choose the images that will go with your listings, refrain from using filters that distort the appearance of your products. Work with a photographer to ensure that your products are captured clearly on a white background, and make sure that all your product's components can be seen.
Use accurate information and not "sales pitches" in your Amazon listing details. Examples of sales language include "best shoes in town!" or "100% authentic!"–this kind of language turns potential buyers off.
Optimizing your listings can have a bit of a learning curve, but figuring out the right way of composing your pictures and including the right and relevant keywords goes a long way in making your listing visible to your market.
10. Start selling your products
Now that your products have reached the warehouse, your Amazon listings are activated, and people have started to show interest, it's time for you to invest in Amazon PPC ads in order to boost your organic reach and expose your products to even more customers.
Who knows, your products might even entice people to dive into Amazon FBA wholesale, which will further catapult your business to success!
What's next?
As you sell your products on Amazon, you'll learn to navigate through the platform and optimize along the way. Starting your own business begins with investing a few hundred bucks, but if you play your cards right you'll see your business grow and become an empire.
Just remember to be clear in your direction: identify what you want to sell and which category you want to dive into, and you've already achieved the first step to success. Dream big, and sooner or later you may even be a part of the share market.