Technology has been one of the most fundamental factors to the growth of content creation within different platforms. This is where the Short video sharing apps rose into fame. Short video sharing apps being one way of sharing content in the form of video, have gained much popularity. The short video sharing apps are a signatory from both the creator of the user and the creator of the content. The users tend to give the creators the flexibility needed to create more contents. Advertise your product using these short video-sharing apps and have a magnificent audience hunger for your content. 
What are Short Video Apps?
Short video sharing apps are, most of the time, a channel of information sharing between the creator and the user. They can also be effective for teacher's and student's presentations, advertisements of gigs and products, video tutorials, and many more. Many sharing apps surfaced after Tok-Tok was banned in countries like India. Today, most people can access any short video sharing app of their choice without any limitation.
Related: Best Slow Motion Video Maker Apps
How to Find the Best Short Video Apps?
People may have different needs and expectations when it comes to short video-sharing apps. This is why this article will review some of the best short video-sharing apps to your satisfaction. But before you choose an app, ensure that it is secure and appropriate for video sharing. Below are several short video-sharing apps from which you can choose what suits you the best.
For one to share out the quality content, there must be the best short video sharing app behind it. They come in handy in ensuring that your content is delivered well to the target audience. Various apps allow you to create, market, and advertise your products without any challenges. Short video sharing apps are encrypted to prevent your account from being accessed by fraudsters. Therefore, you should consider this app for the expansion of either your business or tutoring programs. 
Best Short Video Sharing Apps in 2023
The best short video sharing apps for Android & iOS are:
Instagram Reels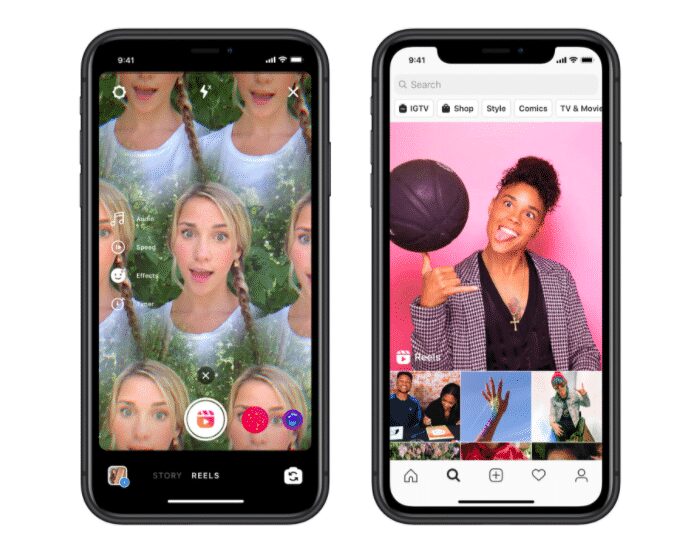 This is a channel you can hardly fail to miss anyone who is operating an internet platform. Instagram is the most influential channel globally, with its userbase at a range of 1 billion. This is proof enough that it can work well as a short video-sharing app. Furthermore, Instagram is ranked as the best online channel that exposes society to short, informative, educating, and entertaining content on the internet.
Instagram has a reel section where short video contents related to the different niche are placed for the users to access them easily. Reels community has grown drastically from when it was launched. Therefore, today one can experience any content in this short video sharing app, from entertainment, advertisements to informative content. Instagram reels have ensured that people owning this short video sharing app don't get bore from watching IG TV and photos. You should consider this app for a better experience and communication with your audience.
YouTube Shorts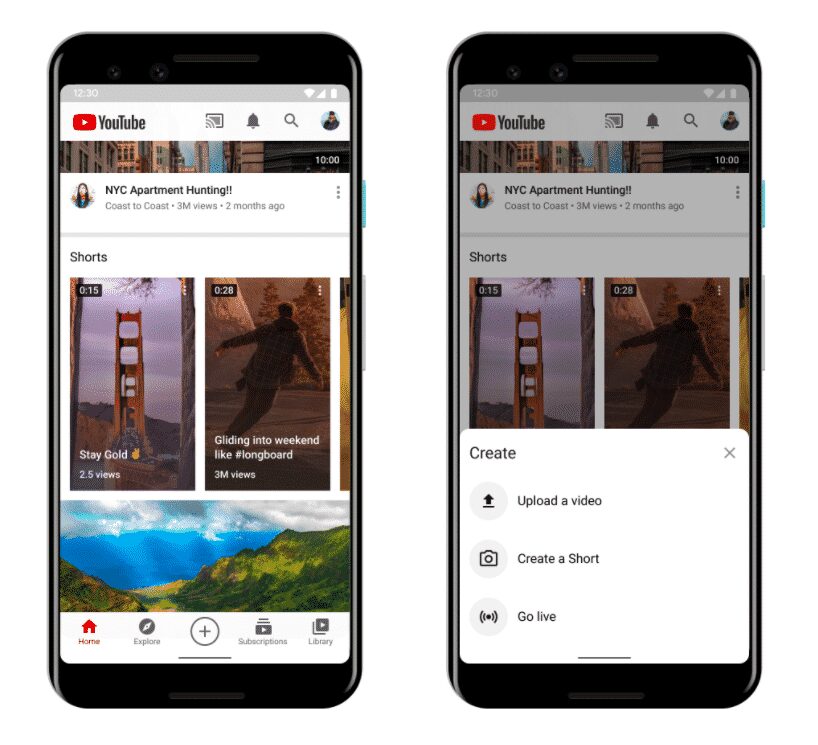 YouTube has not been left behind either in forming a separate platform that acts as a short video sharing platform. It has created a YouTube short that ensures that this short video sharing app doesn't get bored. Moreover, they operate the same with Instagram reels, thus exposing you to different content creators. People can now enjoy short videos from their favorite YouTubers.
The best part is that one can use YouTube for sharing long videos without any hindrance. However, most people prefer short to long videos since they are more reachable and engaging. Lastly, you can easily access short videos in YouTube shorts, just like in Instagram Reels.
TikTok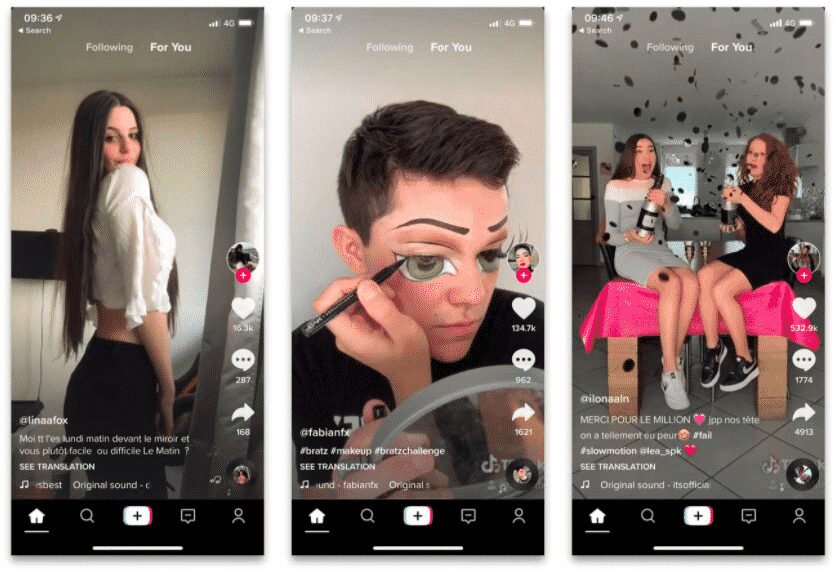 This was the first short video-sharing app that gained a lot of popularity with many influencers globally. The trending of short content video across the internet was as a result of the existence of TikTok. From this short-sharing video app, other apps like Wigo, Likee, Kwai, and more emerged. Companies such as Instagram and YouTube got the inspiration of creating a short video-sharing app from TikTok. This is why you have short video-sharing apps like YouTube Shorts and Instagram Reels. This just shows how influential this app is in content creation.
If one is looking for an appropriate short video-sharing app, then TikTok is the best choice. Despite being banned for exposing personal contents, it is still considered the most influential apps in the world today. You should probably think of giving TikTok a try and see how it will perform.
Mx TakaTak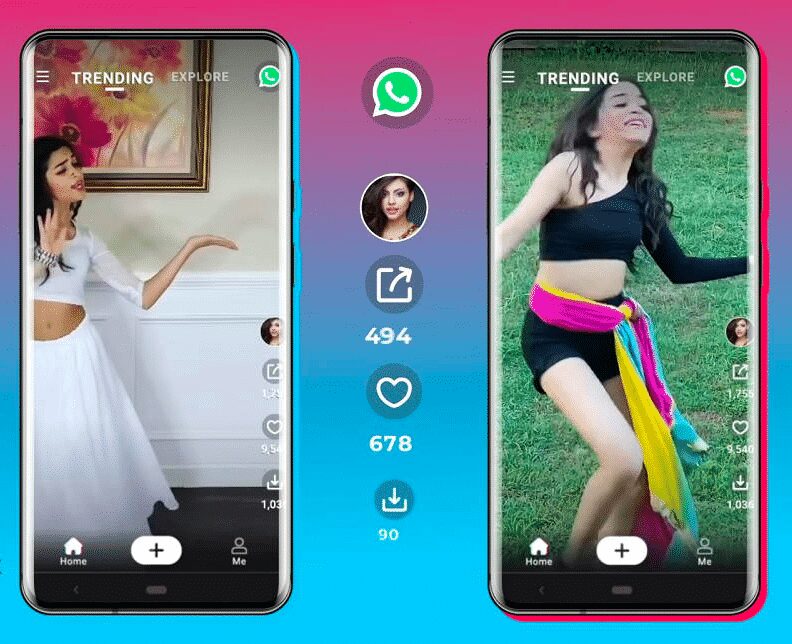 Ever since TikTok was banned in India, there has been so much in store for people. They have invented short video sharing apps like Mx TakaTak that has also grown in popularity. The marker of this app is Mx player. It is an option that can improve your userbase within a short time. The content posted in this app is entertaining just from the name MX Player. From the logo of this short video-sharing app, one can tell that it's a platform inspired by TikTok. Moreover, if you are in countries where TikTok is banned, then consider using Mx TakaTak.
Roposo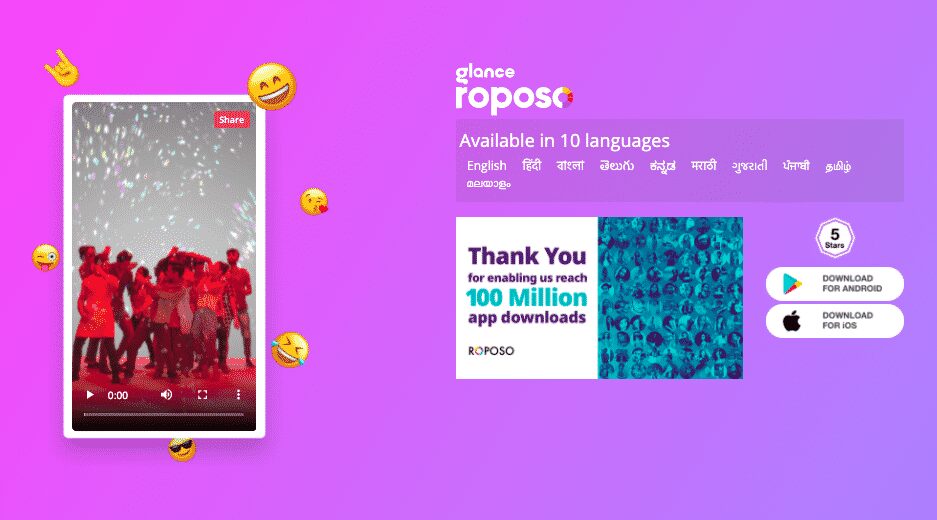 This is also one of Indian's growing short video sharing app with a huge amount of influence. This is the only app where one can create and post regional and cultural content without any challenges. It is an Indian-based short video sharing app that has continued to receive a positive rating on the play store. Roposo allows you to filter and edit your content before and after posting. Therefore, anyone can choose to use this app, either an influencer or beginner, to create their own content.
ShareChat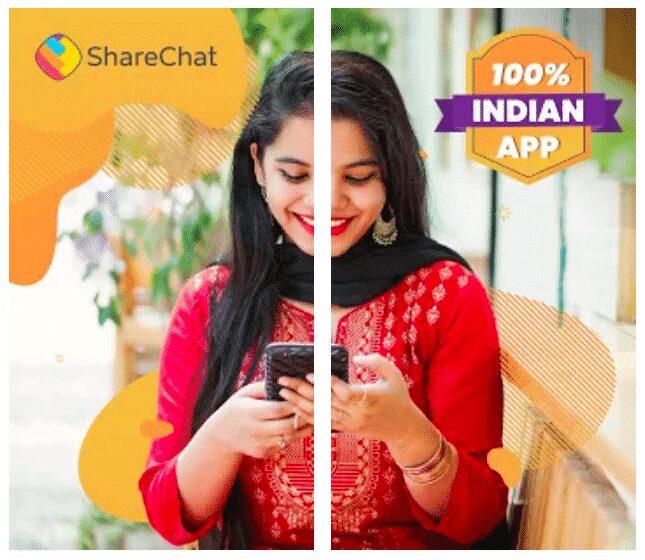 People certainly find WhatsApp status so attractive and fun. Most of your contacts tend to update their statuses from time to time. For this reason, ShareChat comes in as the leading short video sharing app that is used by many people across the world. It is used by those who are looking for entertaining short videos to put as their status.
Final Thoughts
There is so much one can choose to do with their online channels apart from viewing photos. Short video sharing apps are educating and entertaining, and one can choose any of these apps that would suit their needs. Moreover, there are other short video-sharing apps like Facebook, Tout, Alively, and more where you can choose to create content.